Russia's Pacific Fleet performs simulated missile launches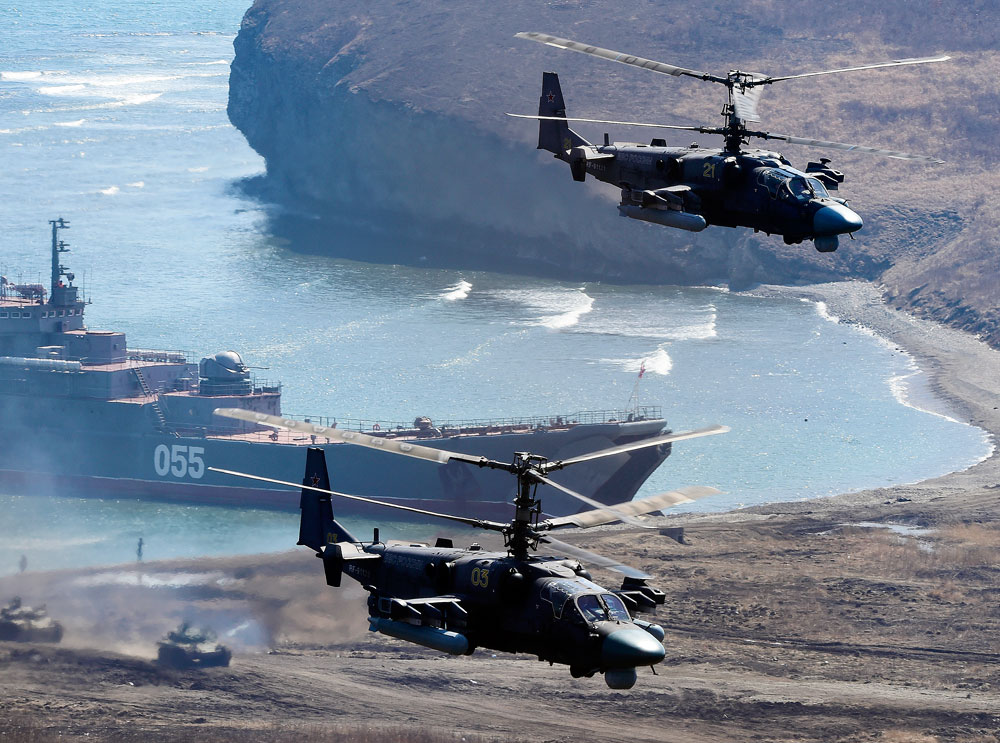 Russian Pacific Fleet's marine regiments and Russian Eastern Military District's mechanised infantry brigade hold joint exercise
Yuri Smityuk / TASS
Launches performed in snap combat readiness check.
Russia's Pacific Fleet has performed simulated missile launches in a sudden combat readiness check, Russian Eastern Military District spokesman for the Pacific Fleet Captain 2nd Rank Vladimir Matveyev told TASS on August 16.
"During the inspection, the servicemen left their permanent bases, marched 40 kilometers with the use of their military hardware and quickly deployed launchers to fight surface ships and defend the seashore," the spokesman added.
"The crews used Redut anti-ship missile systems to perform electronically-simulated launches against a notional enemy's ship grouping at a distance of more than 100 kilometers," Matveyev said.
"The servicemen focused on counteracting the simulated enemy's sabotage groupings and displacing to new launch positions," the spokesman added.
"The servicemen also checked the working order of missile systems and propulsion engines, as well as practiced fueling missiles, mounting the warheads on them and loading and unloading missile systems," the spokesman said.
The manoeuvres involve more than 500 servicemen and 90 items of wheeled and special hardware.
Source: tass.com
All rights reserved by Rossiyskaya Gazeta.