Russian woman injured in Aleppo is transported to St. Petersburg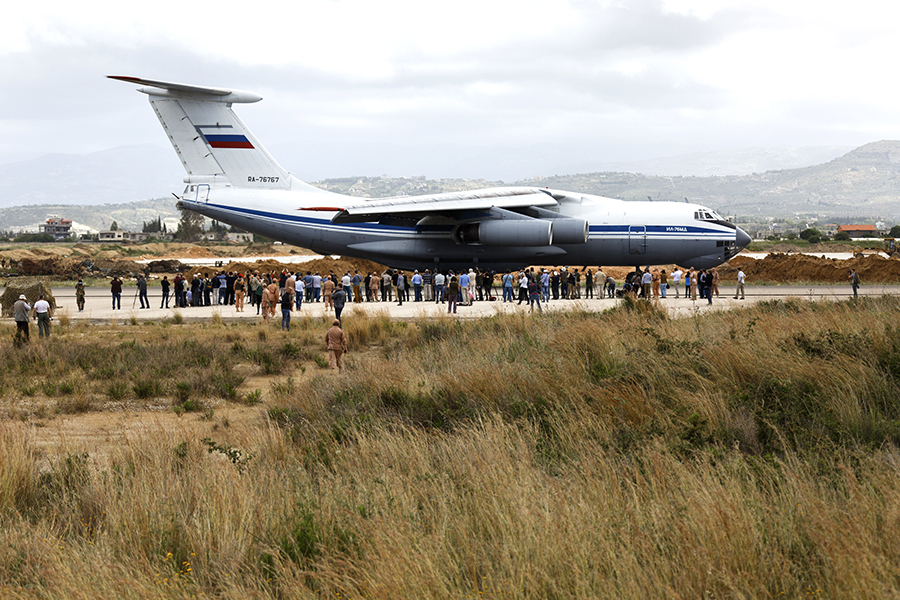 Russian military plane transported to St. Petersburg Irina Barakat.
Mil.ru
Irina Barakat lost arm and leg as she covered her children during shelling
Russia's military have transported to St. Petersburg a Russian citizen, Irina Barakat, who lost an arm and a leg as she covered her children during shelling in Aleppo, the Defense Ministry said on Aug. 19.
"For the transportation, the military used a specialized medical module, installed inside an Il-76," the ministry said. "The module makes it possible to continue rehabilitation actions during the entire evacuation."
The woman, whose state is stable now, will undergo treatment at the Kirov Military Medical Academy.
"Irina Barakat got injured in an explosion of a gas bomb, which stormed into her house, and she covered the bomb to save her children," head of the medical service at the Russian Hmeymim air base Colonel Mikhail Kozovoy said. "In the explosion she lost parts of leg and arm, got injures of the abdomen and body."
"The Russian community in Aleppo asked the Russian Defense Ministry to evacuate the woman from the seized city to the Hmeymim air base," the ministry's representative said.
"The woman has many injuries, which require wound treatment, our staff made bandages under anesthesia," the colonel said.
The woman told reporters the way from Aleppo was not easy for her. "Tough, hot, all the body is aching, the injuries are disturbing," she said, thanking the Russian military for the assistance.
"First of all I would like to thank them for everything they have done for me, for feeling sympathy for me," she said. "As I addressed them, they rushed to help me out. I am very grateful to them and wish them health and wellbeing for what they are doing."
Irina Brakat has been living in Syria for 13 years. In that country, she bore two sons and a daughter, who has just turned five.
Source: TASS
All rights reserved by Rossiyskaya Gazeta.