Iran has no plans to buy S-400 from Russia - defense minister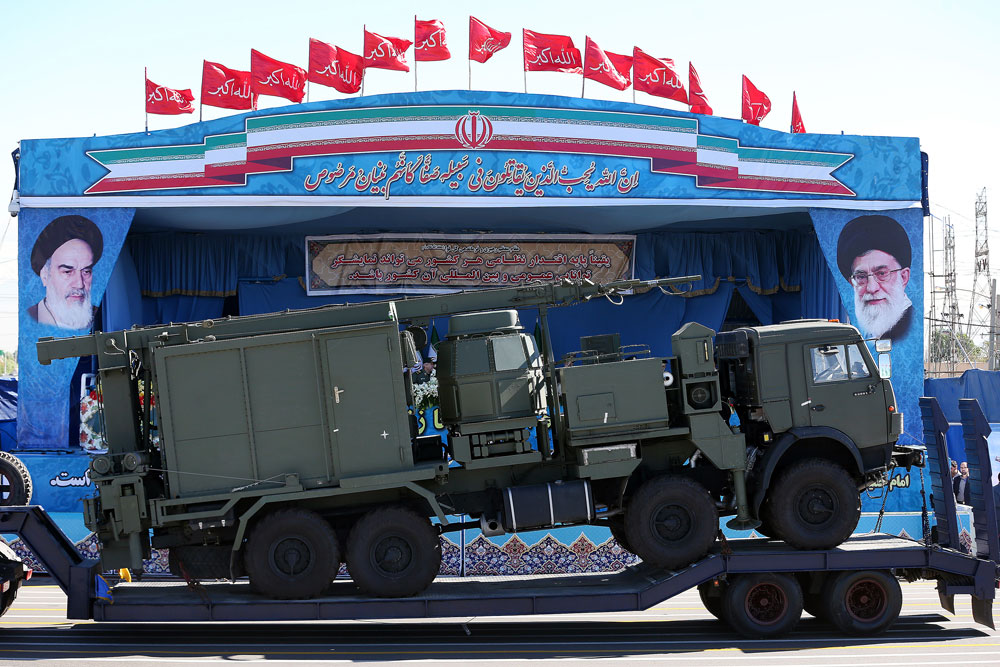 A long-range S-300 missile system is displayed by Iran's army during a parade marking National Army Day, outside Tehran, April 2016.
AP
Iran is working on the production of its own air defense system Bavar-373
Iran does not have plans to buy from Russia S-400 or Antei-2500 missile systems, Iran's Defense Minister Brigade General Hossein Dehghan said during a news conference on Aug. 20.
"Iran has received offers from the Russian side regarding supplies of S-400 or Antei-2500 instead of S-300 systems," he said. "However, we have not accepted the offer."
The defense minister continued by saying Iran had revoked its claim against Russia related to Russia's decision to suspend supplies of the anti-missile complexes.
"At the same time, we still hold the right to file the claim again if the Russian side does not observe its obligations under the contract," the Iranian defense minister said, adding Iran is finalizing work on the production of its own air defense system Bavar-373. "Those systems are about to be tested and will be supplied to the military units before the yearend. They will be presented tomorrow at the defense industry show."
The contract on supplies of S-300 missile defense systems was signed with Iran in 2007. However its implementation was suspended after the United Nations Security Council passed on June 9, 2010 resolution 1929 which banned transfer of any state-of-the-art weapons, including missile and missile systems, to Teheran. In April 2015, Russian President Vladimir Putin lifted the ban on supplies of S-300 systems to Iran and the contract was resumed in November 2015. The contract will be implemented by the yearend, according to Sergei Chemezon, CEO of Russia's state corporation Rostec.
Source: TASS
All rights reserved by Rossiyskaya Gazeta.