Russian planes return from Iranian base after coping with tasks - ministry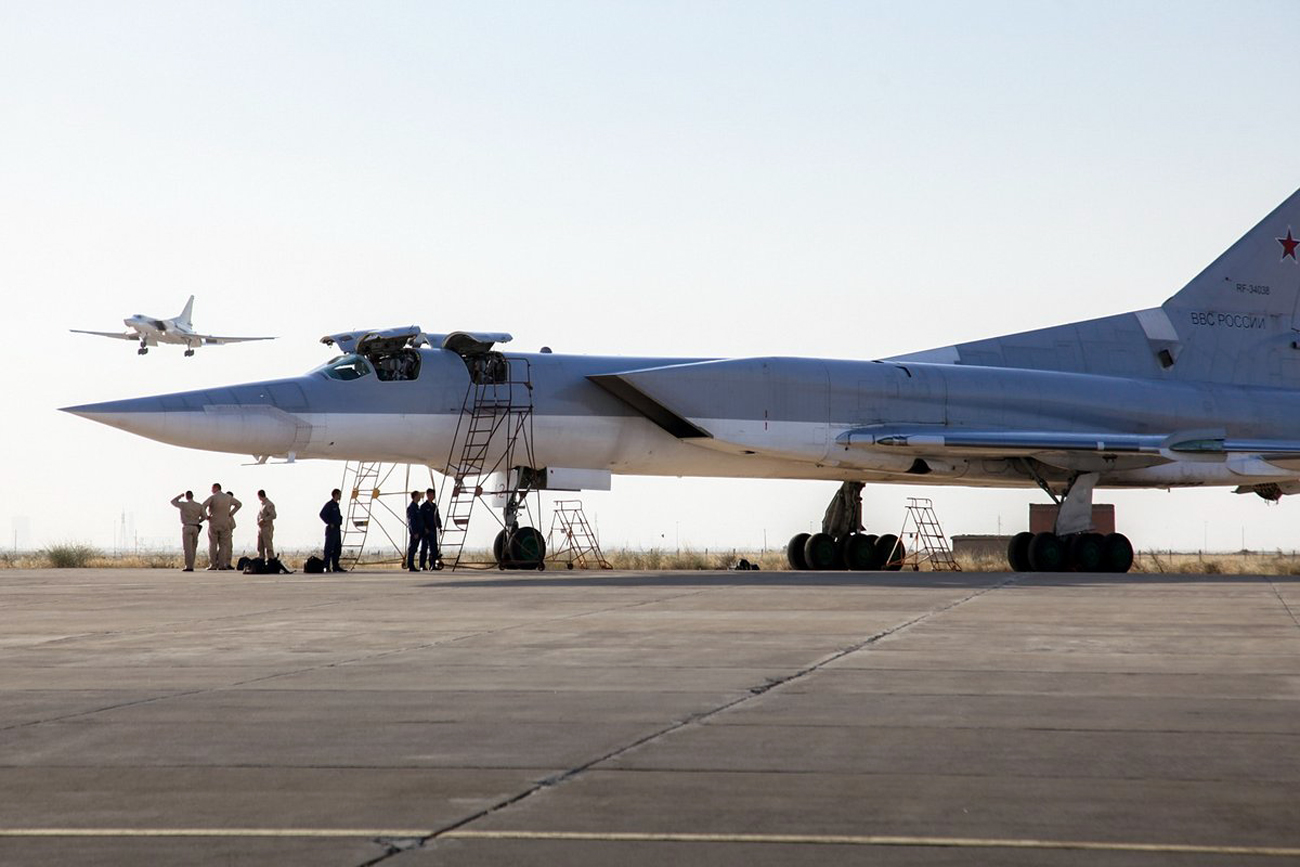 Russian planes at the Hamadan air base in Iran.
mil.ru
Russia used the Iranian base to hit terrorists in Syria on Aug.16-18
The Russian planes that participated in dealing strikes against militants' facilities in Syria from the Iranian air base near Hamadan have coped with their tasks and returned to Russia, Defense Ministry spokesman Igor Konashenkov said on Aug. 22.
"The Russian military aircraft that participated in the operation to deal air strikes from the Iranian air base near Hamedan against terrorist facilities in Syria have coped with all of their tasks. At the moment all of Russia's planes that participated in that operation are in Russian territory," he said.
"Further use of the Hamedan airbase in Iran by the Russian aerospace force will be based on mutual agreements on struggle against terrorism and depending on the situation in Syria," Konashenkov said.
Russian aircraft used the Iranian base thrice to hit terrorists in Syria on Aug. 16, 17 and 18. Long-range bombers Tupolev-22M3 and frontline bombers Sukhoi-34 participated in the operation.
Earlier, the Iranian Foreign Ministry said that Russia had stopped using the air force base for the time being. He explained that the two countries did not have a specific arrangement concerning the air base, but there existed a number of agreements on conducting joint operations against terrorism. One such agreement envisages the possibility Iran may grant Russia use of its airspace and infrastructures to fight terrorism in Syria.
Source: TASS
All rights reserved by Rossiyskaya Gazeta.