Putin offers condolences to Italy's Renzi after at least 73 die in quake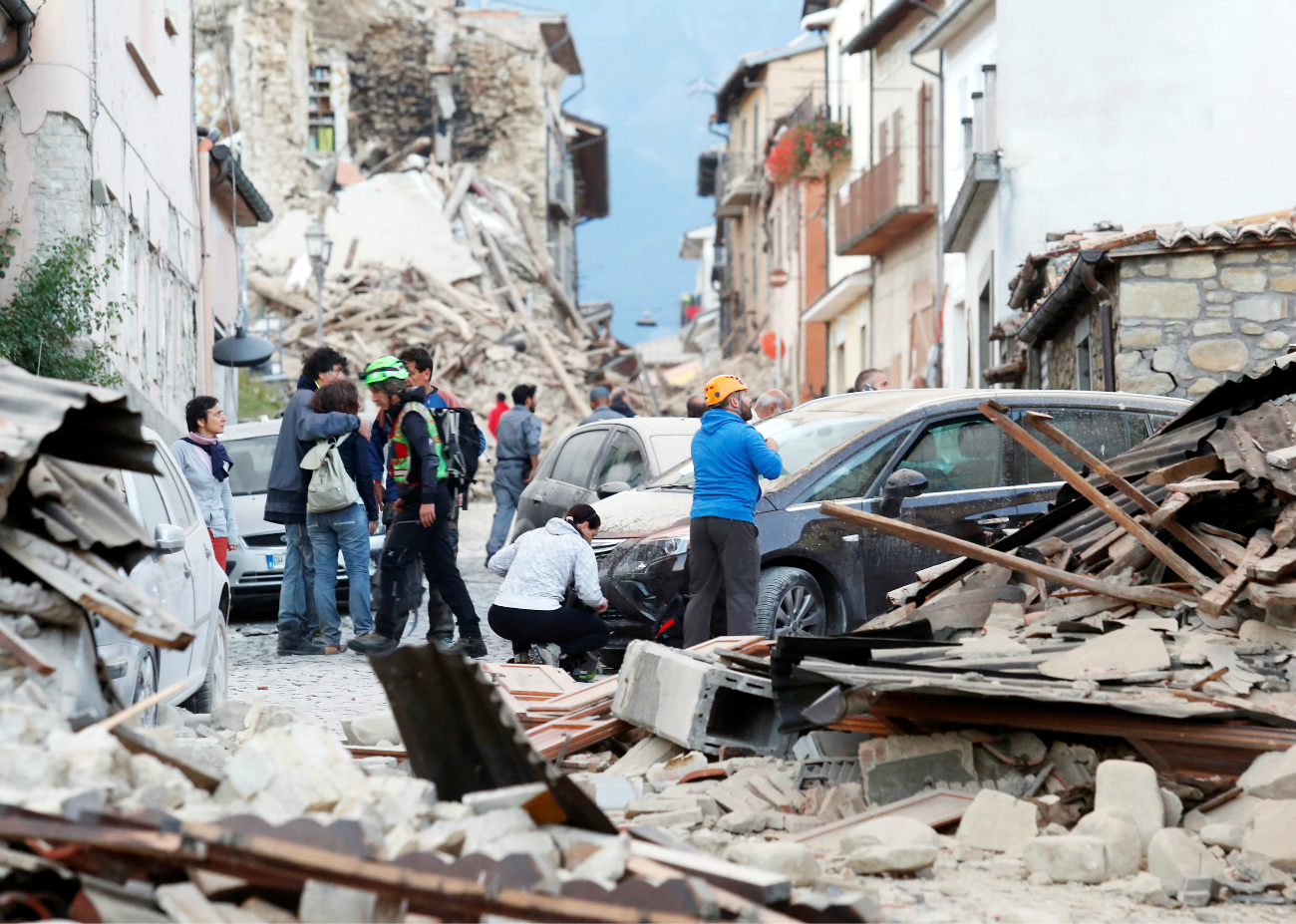 People stand along a road following a quake in Amatrice, central Italy, Aug. 24, 2016.
Remo Casilli / Reuters
Russian leader says Moscow ready to provide assistance to Italy
Russian President Vladimir Putin has expressed his condolences to Italian Prime Minister Matteo Renzi over the human losses as a result of a devastating earthquake in the country's central regions, the Kremlin press service reported on Aug. 24.
Putin said in a telegram of condolence that "Russia shares the grief of the friendly Italian people" and expressed readiness "to render the necessary assistance in coping with the aftermath of this disaster."
The Russian head of state conveyed words of sympathy and support to the families and friends of those killed and wished a speedy recovery to the injured.
At least 73 people are dead following the major earthquake, which struck central Italy early in the morning on Aug. 24, according to Italian media. More than 100 are reported missing.
A 6.0 magnitude earthquake struck central Italy at 03:36 (04:36, Moscow time), which was followed by a second jolt of 5.4 magnitude. The quake epicenter was located in the Rieti province at a depth of 2.5 miles.
The quake, which affected a broad area of the Apennine range, was felt in several large Italian cities - Perugia, Rieti and Norcia. The populated localities in the mountainous areas - Amatrice, Pescara del Tronto and Accumuli - were the worst hit. The quake has damaged many buildings, roads and bridges, according to local reports.
Source: TASS
All rights reserved by Rossiyskaya Gazeta.