Russia to hold special competitions for Paralympians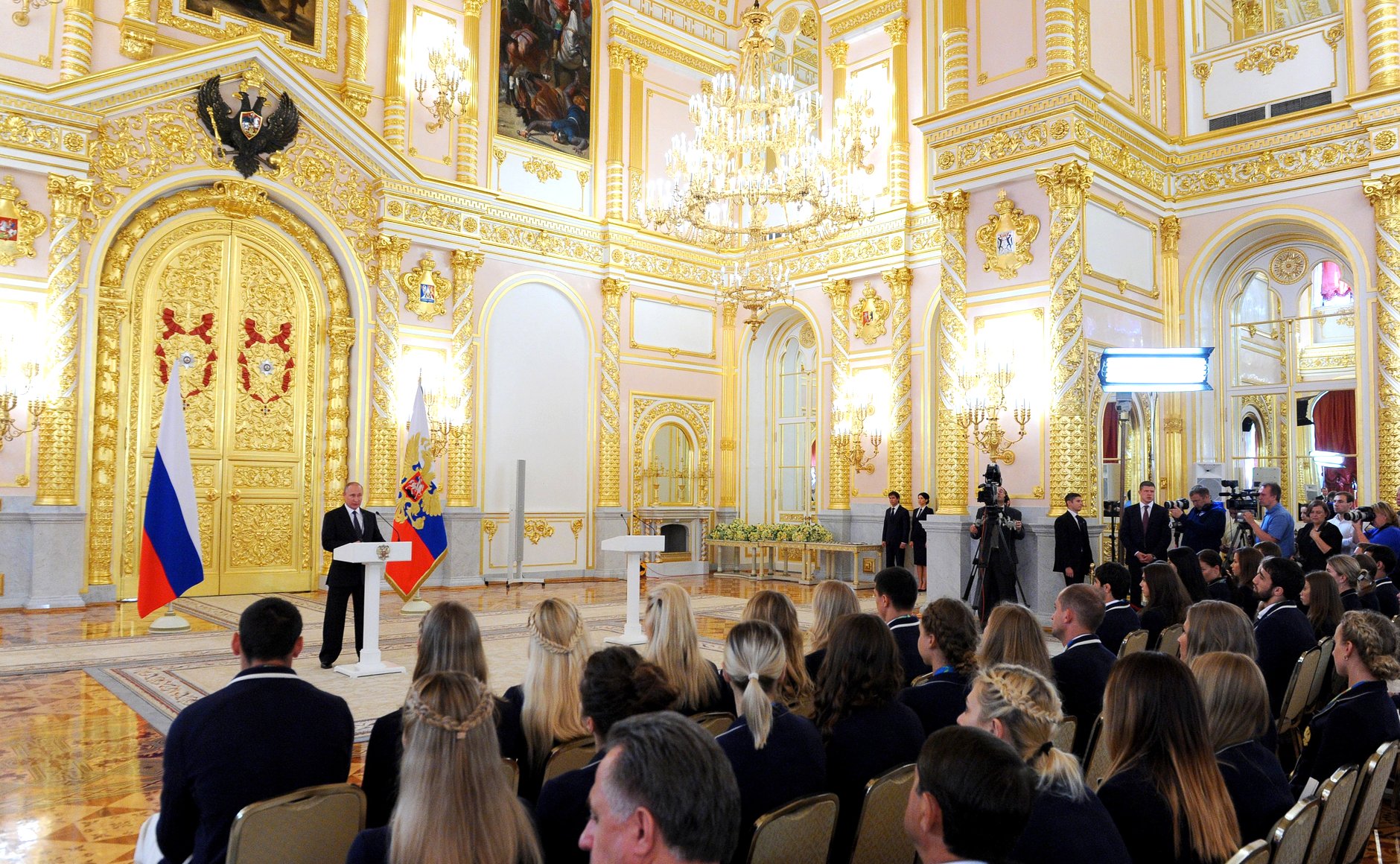 Putin meets with Russian Olympic team on Aug. 25.
Kremlin.ru
President Putin promises to organize competitions for Paralympic team
Russia will hold special competitions for Paralympians and the prizes will be equal to those at the Olympic Games, Russian President Vladimir Putin told a ceremony to award the country's Olympic team on Aug. 25.
"I want to tell our Paralympians: of course, we will support you and will organize the competitions especially for you where you will be able to show your skill. The prize for the winners will be the same as it would be after the Olympic Games," the president said.
Putin promised that all the necessary conditions will be created for the athletes of Russia's Olympic team. "We will consider in detail the outcome of Rio de Janeiro and our plans for the future at the next meeting of the council for sport."
"But already now I want to say that we will certainly help our athletes to create all the necessary conditions for your successful training and future successful performance," Putin said.
On Aug. 23, the Court of Arbitration for Sport (CAS) dismissed an appeal filed by the Russian Paralympic Committee to fight the ban on Russian athletes from next month's Paralympic Games. The ruling was handed down by Governing Board of the International Paralympic Committee (IPC) on Aug. 7. So, the entire Russian team has not been allowed to compete in this year's Paralympic Games.
Source: TASS
All rights reserved by Rossiyskaya Gazeta.