Russian Emergencies Ministry will send 4 Struna systems to Italy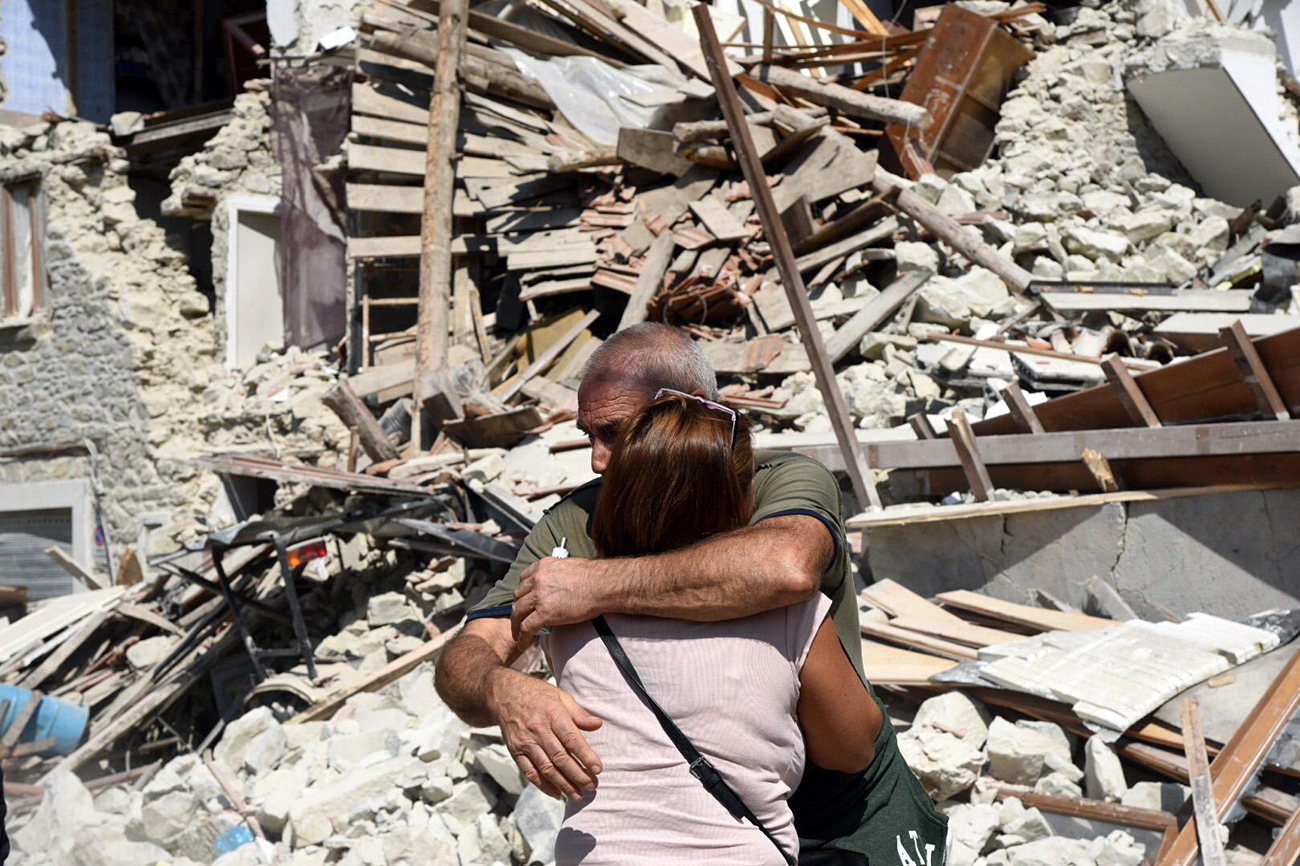 Two residents hug each other next to collapsed and damaged houses in Pescara del Tronto, central Italy, Aug. 24, 2016, following a 6.0 magnitude earthquake.
EPA
Russia to render assistance to Italy in coping with quake aftermath
Russia's Emergencies Ministry will render assistance to Italy in coping with the aftermath of a devastating earthquake that hit the country on August 24, the ministry's press service told TASS on Aug. 29.
"A response force of the Russian Emergencies Ministry has been sent to Italy at the request of the Italian authorities for determining the scope and kind of the needed aid. In addition, Italy has requested the Russian Emergencies Ministry to assess the technical condition of the buildings and structures affected by the earthquake," a ministry official said.
In this connection, the Russian Emergencies Ministry will send to Italy in the sort run four Struna mobile diagnostic study systems for examining the buildings in the area of the quake.
The Emergencies Ministry experts with the use of these systems will determine the extent of damage to buildings, their stability and the further exploitation possibility. The ministry said that the Struna diagnostic system is based on unique sensors operating in a very wide frequency range from 0.1 to 150 Hz. Thus it can distinguish oscillations of buildings of any quality and any degree of wear - from new buildings to dilapidated housing, from the skyscrapers and industrial chimneys to low monolithic structures.
"The sensitivity of the complex is so high that it can detect even a person leaning against the by the beating of his heart, not to mention the vibrations of the building itself. This research allows making definitive conclusions about the state of a house or other facility and its suitability for use", the ministry said.
A 6.0 magnitude earthquake struck central Italy on Aug. 24 at 03:36 am, local time (04:36 am, Moscow time), followed by a second jolt with the magnitude of 5.4 points and a series of powerful aftershocks. The earthquake that affected a vast area of the Apennine mountain range has caused considerable damage. According to recent reports, the death toll from the disaster has reached 294 people.
Source: Tass.com
All rights reserved by Rossiyskaya Gazeta.