New Russian railway corridor to reduce Trans-Siberian transit time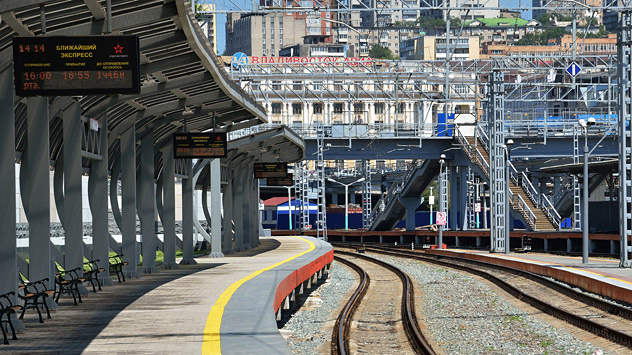 The Vladivostok railway station.
Kommersant
The project is expected to cost $6.5 billion.
A new railway corridor in the Russian Far East will provide a faster connection between the Trans-Siberian railway and the Pacific Ocean via a new port on the Sea of Japan, Sputnik News reported on Aug. 29.
The project, which has a completion date of 2025, is being managed by Khabarovsk-based transport logistics company Samarga-Holding and is expected to cost $6.5 billion, according to the report.
"This transport corridor will be able to serve most of the ports of the Russian Far East, as well as Japan, China and Korea," Alexander Vasilyev, director of Samarga-Holding told the website. "The project cuts the distance to the Trans-Siberian railway by 550 km and allows much faster transportation of cargo to the European part of Russia."
Under the project, a logistical center will be built at a railway station in Khabarovsk and a new railway line will be laid from Khabarovsk to the neighboring Primorye Territory, according to the report.
All rights reserved by Rossiyskaya Gazeta.