Russia to start preparations for second Vostochny spaceport launch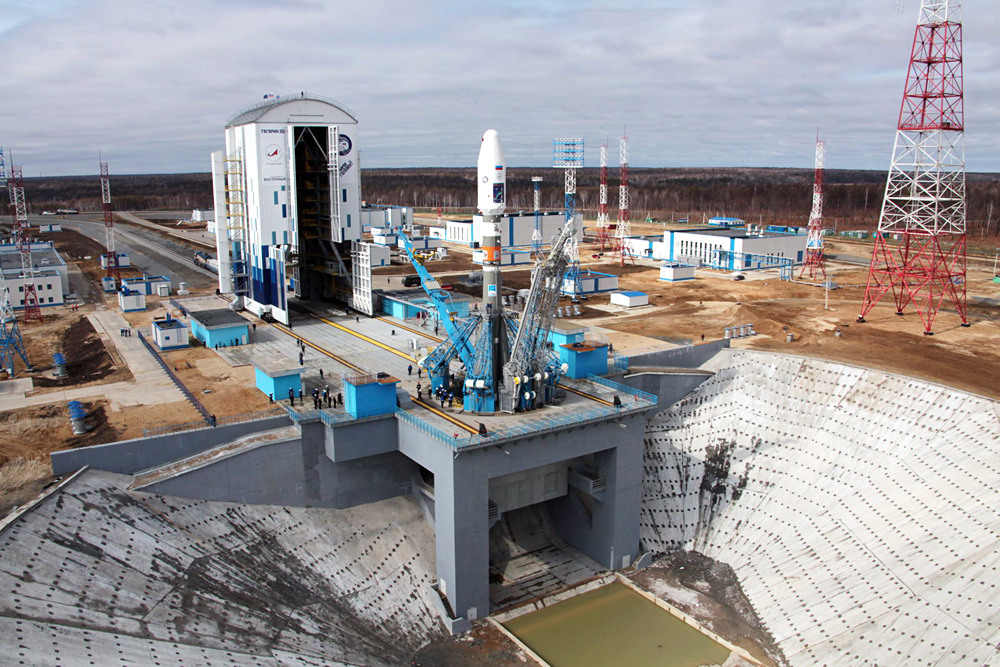 The Vostochny Cosmodrome.
Press office of the Roscosmos Russian Federal Space Agency/TASS
The space center's next launch is scheduled for 2017.
Preparations for a new space launch will begin at the Vostochny Space Center in the Russian Far Eastern Amur region shortly, Igor Komarov, the director of the Russian state space corporation Roscosmos told TASS on Aug. 30.
"We're already beginning preparations for the next launch that will take place in 2017," he said.
Earlier reports indicated that Roscosmos had scheduled two launches from Vostochny next year. The launch vehicles are to take into space Canopus family satellites and a Meteor probe.
Roscosmos officials hope six to eight launches will take place at Vostochny a year by 2018.
All rights reserved by Rossiyskaya Gazeta.