Royal Thai Air Force inducts 2 Sukhoi Superjet 100 aircraft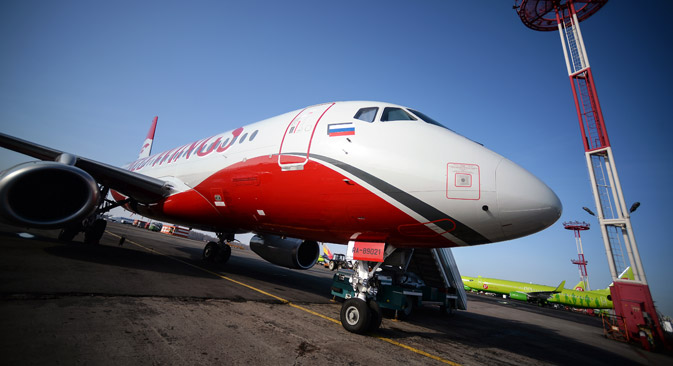 Sukhoi Superject 100 (SSJ-100) at the Domodedovo airport, Moscow Region, on Feb.26, 2015.
Ramil Sitdikov / RIA Novosti
The planes were modified to accommodate VIPs.
The Royal Thai Air Force on Aug. 31 inducted two Russian-made Sukhoi Superjet 100LR aircraft.
The official inauguration ceremony was chaired by Thai Prime Minister Prayut Chan-o-cha, The Nation said on its website.
The aircraft, modified to accommodate VIPs, were transferred to Thailand in July 2016, TASS reported.
Russia's Sukhoi Civil Aircraft Company won the tender for the aircraft in 2014, according to the news agency. The deal value remains unknown. The catalog price of a standard SSJ-100 is about $34 million.
All rights reserved by Rossiyskaya Gazeta.