Russia and Mongolia commence joint military drills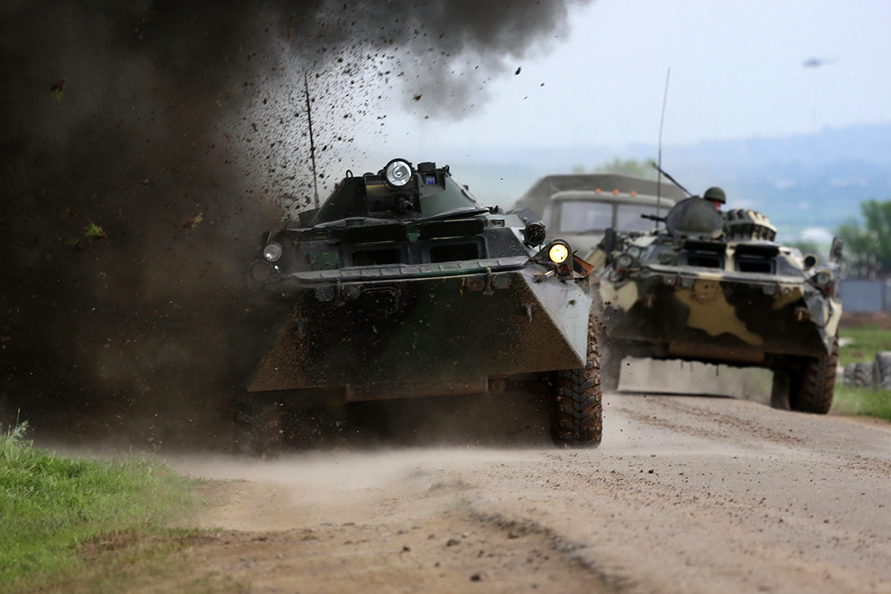 The joint drills will end on Sept. 7.
mil.ru
The annual Selenga drills began on Aug. 30.
Russia and Mongolia have commenced their annual joint military drills at the Burduny range (Russia's Buryatia republic), District Colonel Alexander Gordeyev, a spokesman for the Russian Eastern Military told TASS on Aug. 31.
The drills, which will be held till Sept. 7, are part of the Selenga 2016 exercises.
"Units of the Eastern Military District and the Mongolian Armed Forces practiced tactical groups' movement on approach routes and the organization of communication between the units," Gordeyev said. "The Joint Staff of the exercise command agreed the command and liaison signals common for both sides."
The maneuvers involve 1,000 troops and up to 200 units of military equipment on both sides. In particular, the drills involve a tank battalion, a motorized infantry company, a mortar battalion, howitzer self-propelled artillery and rocket batteries, air defense, reconnaissance and NBC protection units of Russia's Eastern Military District.
The Mongolian Armed Forces are represented in the exercise by motorized infantry companies with infantry combat vehicles and armored personnel carriers, a tank platoon, a mortar and a rocket battery.
The Russian-Mongolian Selenga maneuvers have been held annually since 2008. Before 2011, it was a tactical exercise with live firing that was called Darkhan, which means builder in Mongolian. Last year, the exercise was held in Siberia. Then the drills participants practiced assault river crossing and tactical landing.
All rights reserved by Rossiyskaya Gazeta.