Putin met Eton students in private, says Kremlin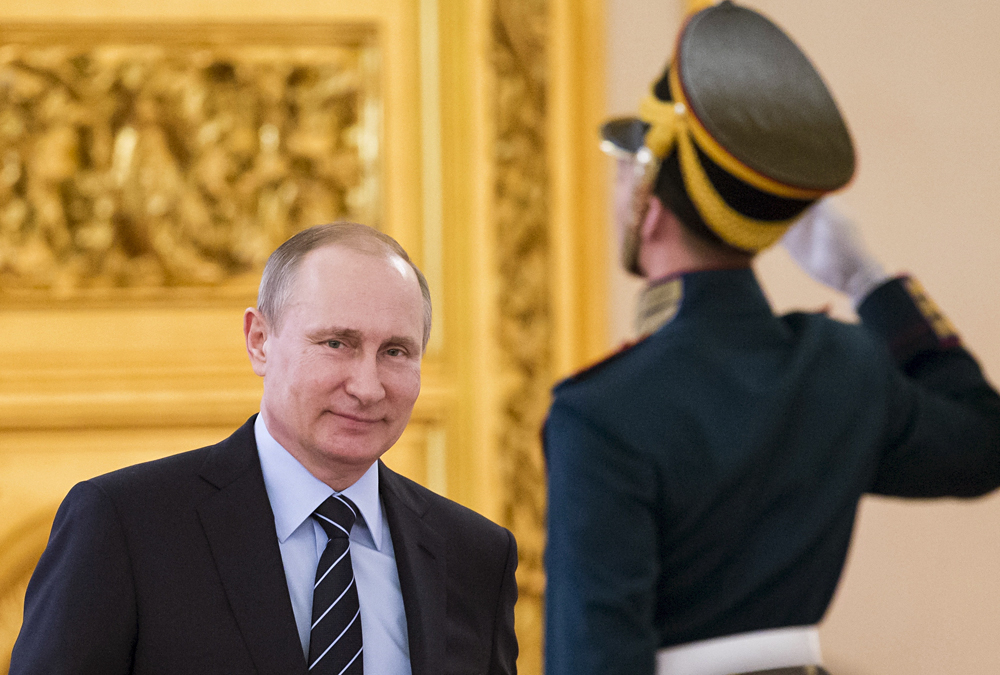 Russian President Vladimir Putin.
Reuters
The meeting with pupils from the prestigious UK private school lasted for about 30 minutes and took place in late August, according to presidential press secretary Dmitry Peskov.
The Kremlin has confirmed that Russian President Vladimir Putin met pupils from Britain's prestigious Eton College in the Kremlin in late August.
"It was a private trip of Eton students," presidential press secretary Dmitry Peskov told journalists on Sept. 1.
He said the meeting had taken place slightly over a week ago and had lasted for about 30 minutes.
"Father Tikhon delivered a speech in front of them [the pupils ] some time ago. They wanted to expand their contacts and asked Father Tikhon to help them meet President Putin," explained Peskov.
"Father Tikhon informed the presidential administration about their request. The administration arranged the meeting with the president," he added.
According to Peskov, it was a private meeting behind closed doors. The pupils were free to communicate with the Russian president.
"It was interesting both for the young people and for the president," Peskov said refusing to go into details.
He also refused to comment on whether Father Tikhon was Putin's spiritual advisor. In addition to the church service, Father Tikhon is also engaged in public activities.
The news about the Eton pupils' unexpected visit to Putin appeared in The Times newspaper some time ago. Nineteen British prime ministers and an endless number of statesmen and public figures have graduated from the renowned Eton College.
The Times wrote that the pupils were on a private secret mission whose aim was to melt the ice between East and West.
The Eton pupils later thanked Bishop of Yegoryevsk Tikhon (Shevkunov) for arranging their meeting with Putin. Tikhon is the curate of the Patriarch of Moscow and All Russia and the curate of Moscow Sretensky Monastery.
Source: Tass.com
All rights reserved by Rossiyskaya Gazeta.