New U.S. sanctions will not hurt Russia's economy – Deputy prime minister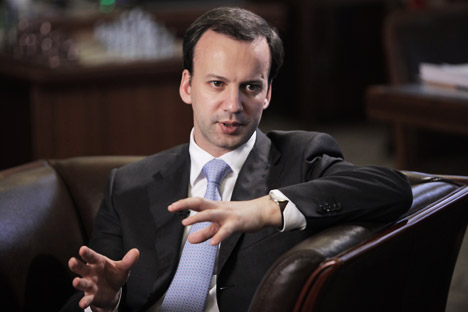 Deputy Prime Minister Arkady Dvorkovich.
RIA Novosti / Andrey Stetin
The U.S. government once again expanded sanctions against Russia
Another round of U.S. sanctions against Russia will not have any serious effect on Russia's economy and business, Russian Deputy Prime Minister Arkady Dvorkovich told reporters on the sidelines of a forum in Italy.
"Any sanctions impact the GDP of both those who introduce them and those against whom they are introduced. But I don't think there will be any significant effect," Dvorkovich told on Sept. 2 during the forum "Intelligence on the World, Europe, and Italy."
He added that Russia is already accustomed to the fact that "the sanctions exist and such changes have little meaning."
The U.S. government on Sept. 1 once again expanded the list of Russian individuals and legal entities subject to unilateral American economic sanctions, including sectoral, in connection with the conflict in Ukraine. The list has been supplemented with 17 individuals and 19 companies. The list of those subject to sectoral sanctions has in particular been expanded to include a number of Russian energy giant Gazprom subsidiaries. The sanctions were also slapped on the companies linked to the construction of the Kerch Strait Bridge.
Source: Tass.com
All rights reserved by Rossiyskaya Gazeta.