Another 84 Russian Paralympic athletes challenge ban at Bonn court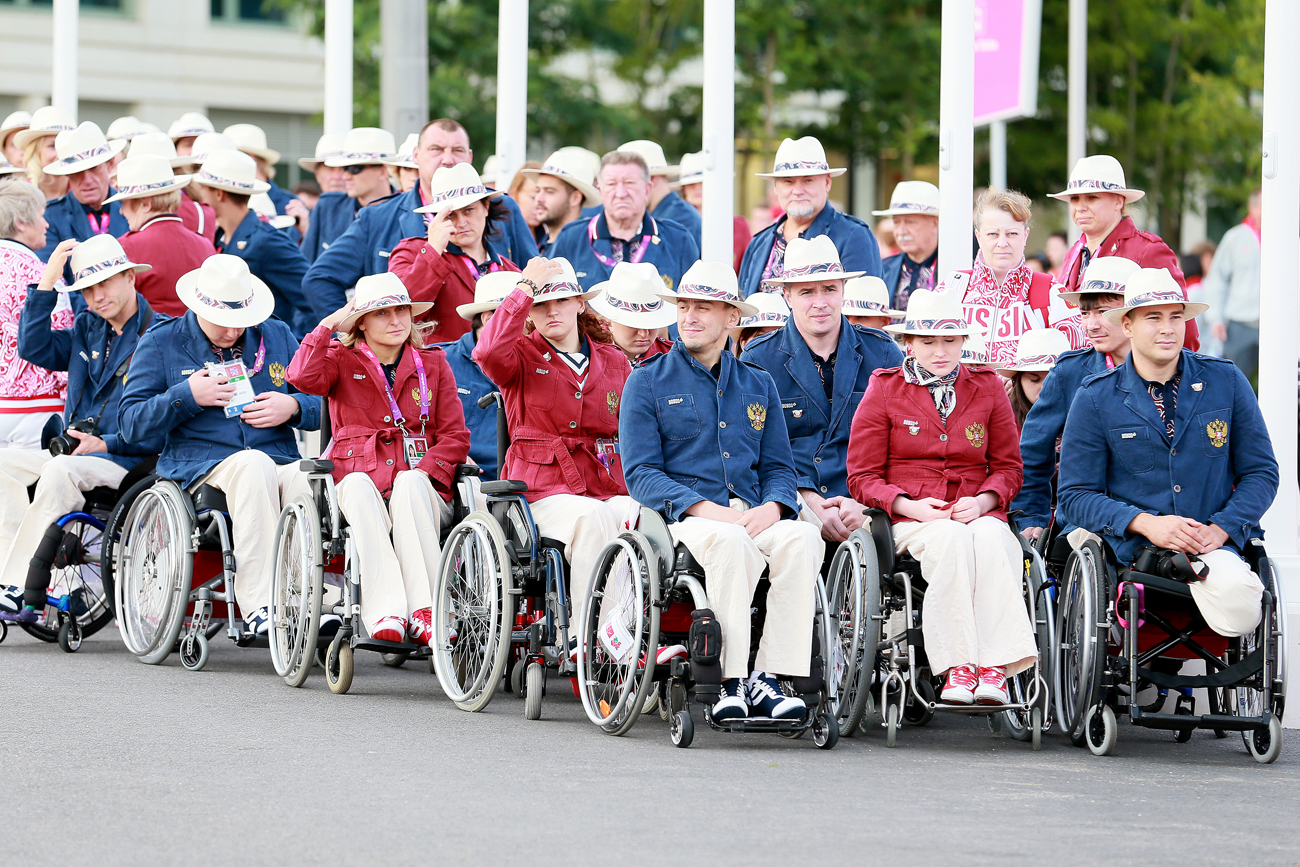 The Russian Paralympic team during the formal Russian flag raising ceremony in the Paralympic Village in London.
Anton Denisov / RIA Novosti
The entire Russian team barred from the 2016 Paralympic Games in Brazil
Another 84 Russian athletes have filed lawsuits at the state court in the German city of Bonn demanding to admit them to the 2016 Paralympic Games in Rio de Janeiro, Pavel Rozhkov, the first vice president of the Russian Paralympic Committee, said on Sept. 6.
The suit was filed with the Bonn state court as this city is the seat of the International Paralympic Committee's headquarters.
Rozhkov also said that ten Russian athletes whose bids for an injunction allowing them to compete at the Paralympics were rejected by the Bonn court on Sept. 5 have appealed the ruling at the court in Cologne.
"The state court in Bonn has rejected the bids of 10 Russian Paralympians for adoption of urgent measures to allow them to compete in the Paralympic Games in Rio de Janeiro. This morning the court in Bonn received individual lawsuits from another 84 Russian Paralympians. The ten Russian athletes whose lawsuits were turned down yesterday appealed the decision of the state court in Bonn at the court in Cologne. The courts in Cologne and Bonn are expected to make their rulings tomorrow," Rozhkov stressed.
The entire Russian Paralympic team has been barred from the Paralympic Games that will start in Brazil on Sept. 7.
Source: TASS
All rights reserved by Rossiyskaya Gazeta.