Loss of Russian market for Ukraine comes to $15 bln, says Poroshenko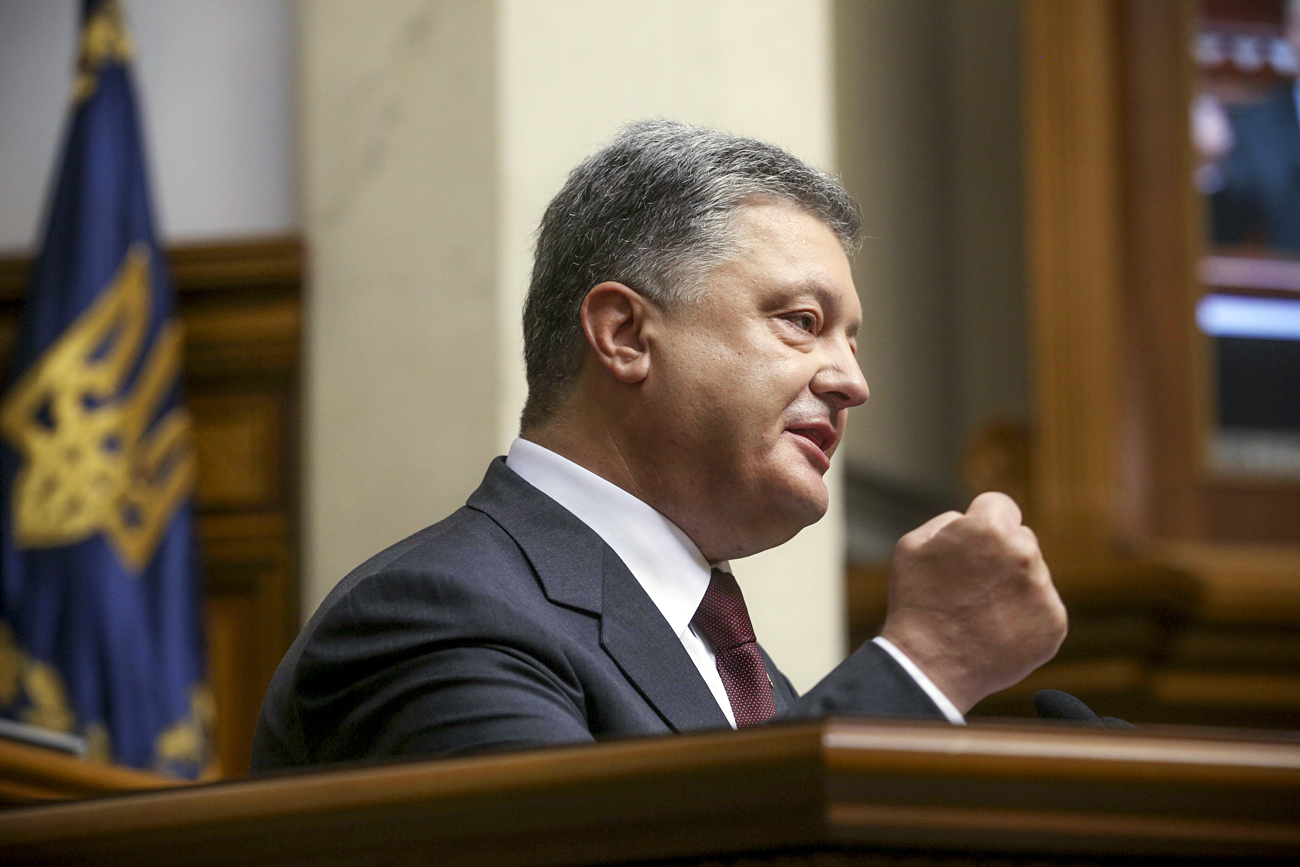 President of Ukraine Petro Poroshenko speaks at the opening of the fifth session of the eighth convocation of the Verkhovna Rada, in Kiev.
Mikhail Palinchak/RIA Novosti
Volume of Ukrainian export to Russia declined fivefold
Ukraine's losses from forfeiting the Russian market have totaled about $15 bln, which became a serious trial for the country's economy, Ukraine's President Petro Poroshenko told the parliament.
At the same time, Poroshenko blamed Russia for all the losses Ukraine suffered due to its shift in foreign policy.
"When Russia aggressively shut access to its market that became an economic shock for us. This economic aggression caused a sharp decline in the country's standard of living," the Ukrainian president said.
"In recent years the volume of our exports to Russia declined fivefold," he added.
Earlier, according to Poroshenko, one-third of Ukrainian exports went to the Russian market, while now the share of exports to Russia is shrinking rapidly.
"At present the share of Ukrainian exports to Russia is 9 percent with the tendency for a further decline," he said.
Kiev continues to search for alternative markets of supply, the president said. According to him, the EU has become the chief alternative to the Russian market, as its share of exports to the EU has already reached 39.2 percent.
Source: TASS
All rights reserved by Rossiyskaya Gazeta.