Belarusian president backs national Paralympians' gesture at 2016 Rio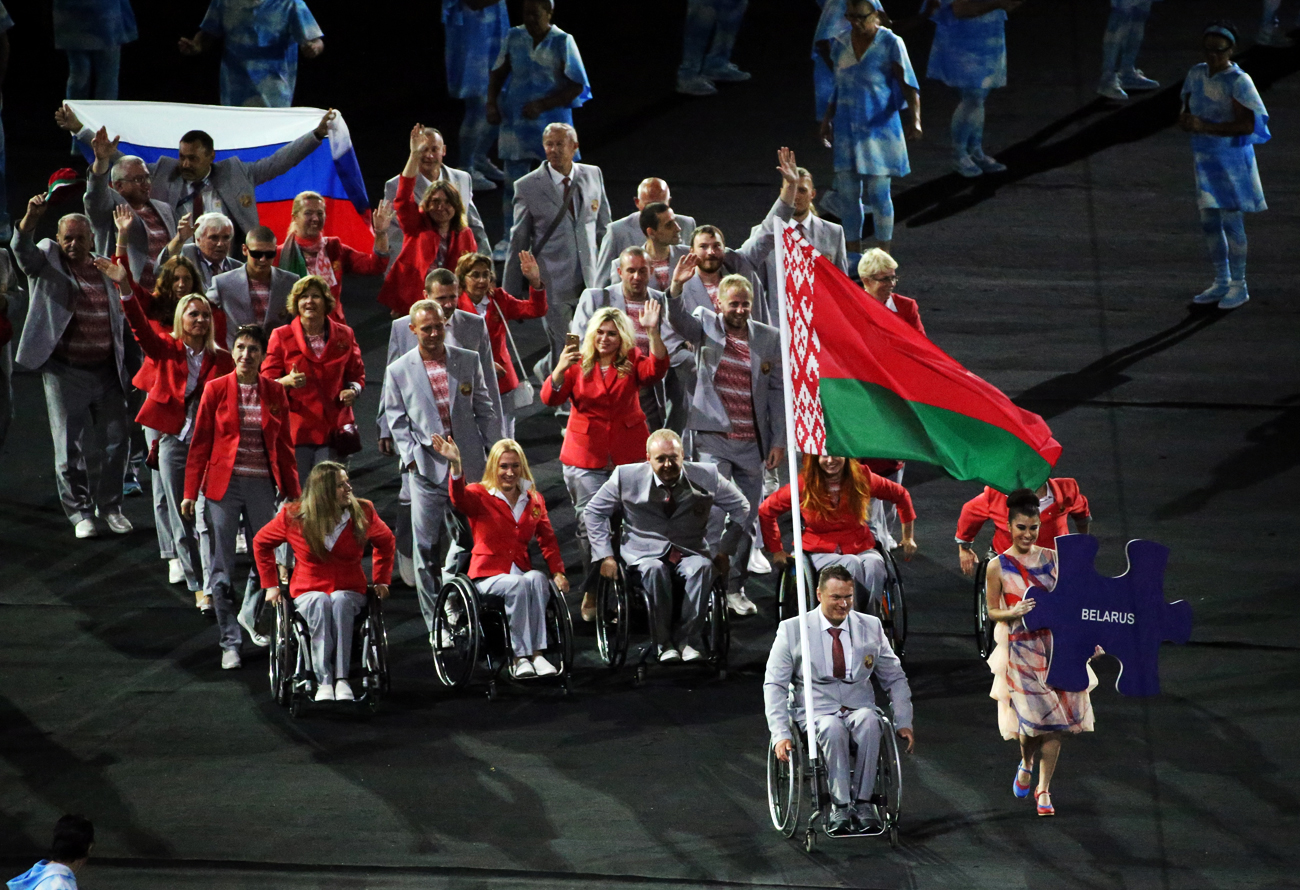 Athletes from Belarus take part in the Rio Paralympics opening ceremony, Sept. 7, 2016.
Reuters
Belarusian Paralympic Committee said it was 'a gesture of solidarity'
Belarusian President Alexander Lukashenko hailed the gesture of the country's national Paralympic team, who carried the national flag of Russia during the opening ceremony of the 2016 Summer Paralympics in Brazil, presidential spokeswoman Natalia Eismont told a Russian radio station on Sept. 8.
President of the Belarusian Paralympic Committee Oleg Shepel earlier said that the gesture at the opening ceremony, held on Sept. 7 at the Maracana Stadium in Rio de Janeiro, was to express solidarity with the entire Russian Paralympic team, which was barred by the International Paralympic Committee (IPC) from taking part in the 2016 Rio Games.
"It was the initiative of the Belarusian delegation to carry the flag," Eismont said in an interview with Govorit Moskva radio station. "Nevertheless, I would like to stress that it was the state's stance, including the stance of our president and the president of the Paralympic Committee (of Belarus)."
"We express our solidarity with the Russian Paralympians," President Lukashenko's spokesperson added.
Source: TASS
All rights reserved by Rossiyskaya Gazeta.