Russian Paralympic Committee plans to seek justice in ECHR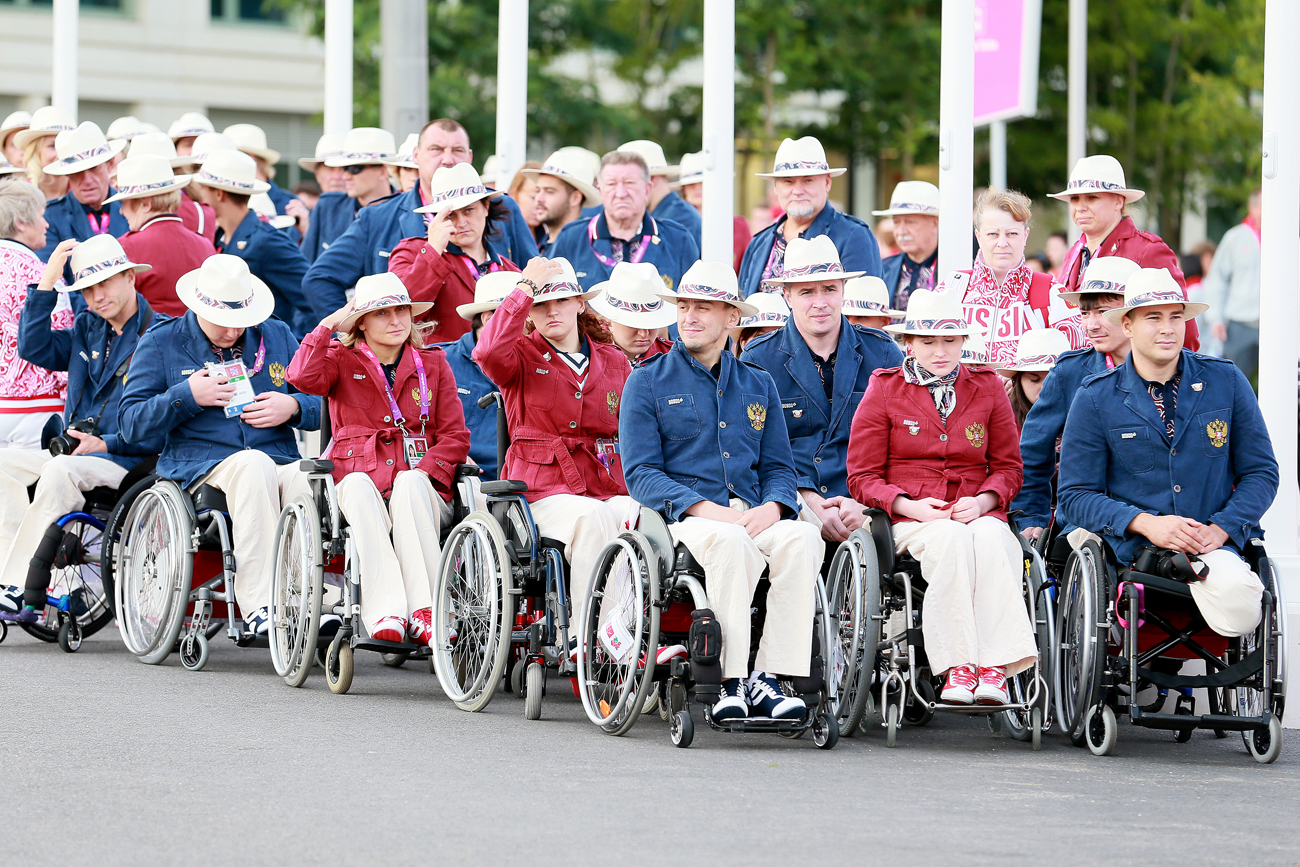 The Russian Paralympic team during the formal Russian flag raising ceremony in the Paralympic Village in London, 2012.
Anton Denisov / RIA Novosti
All Russian team barred from 2016 Summer Pralympics in Brazil
The Russian Paralympic Committee (RPC) plans to turn to the European Court of Human Right (ECHR) in a bid to protect the rights of the Russian athletes, RPC Vice President Pavel Rozhkov said on Sept. 8.
"We plan to submit documents with the ECHR," Rozhkov told journalists.
On Aug. 7, the IPC decided to bar the whole Russian Paralympic team from taking part in the 2016 Summer Paralympics. The ruling came on the heels of a report delivered earlier in the summer by the Independent Commission of the World Anti-Doping Agency (WADA).
The commission, led by Canadian sports law professor Richard McLaren, claimed in particular that a total of 35 doping samples were concealed in the Russian Paralympic sports between 2012 and 2015. However, it turned out later that not all the stated cases of concealed doping samples concerned the Russian Paralympic Committee. Nevertheless, the IPC decided on collectively punishing the Russian national team.
The RPC filed a lawsuit with the Court of Arbitration for Sport (CAS) on Aug. 15 in Lausanne against the IPC's decision, but eight days later, the Swiss-based court ruled to uphold the ban slapped on the whole Russian Paralympic squad.
In late August, the RPC submitted a motion with the Supreme Federal Court of Switzerland appealing the decision made earlier by the CAS. The motion was eventually rejected by the federal court.
Source: TASS
All rights reserved by Rossiyskaya Gazeta.