Russia to develop military version of Mi-38 helicopter by 2018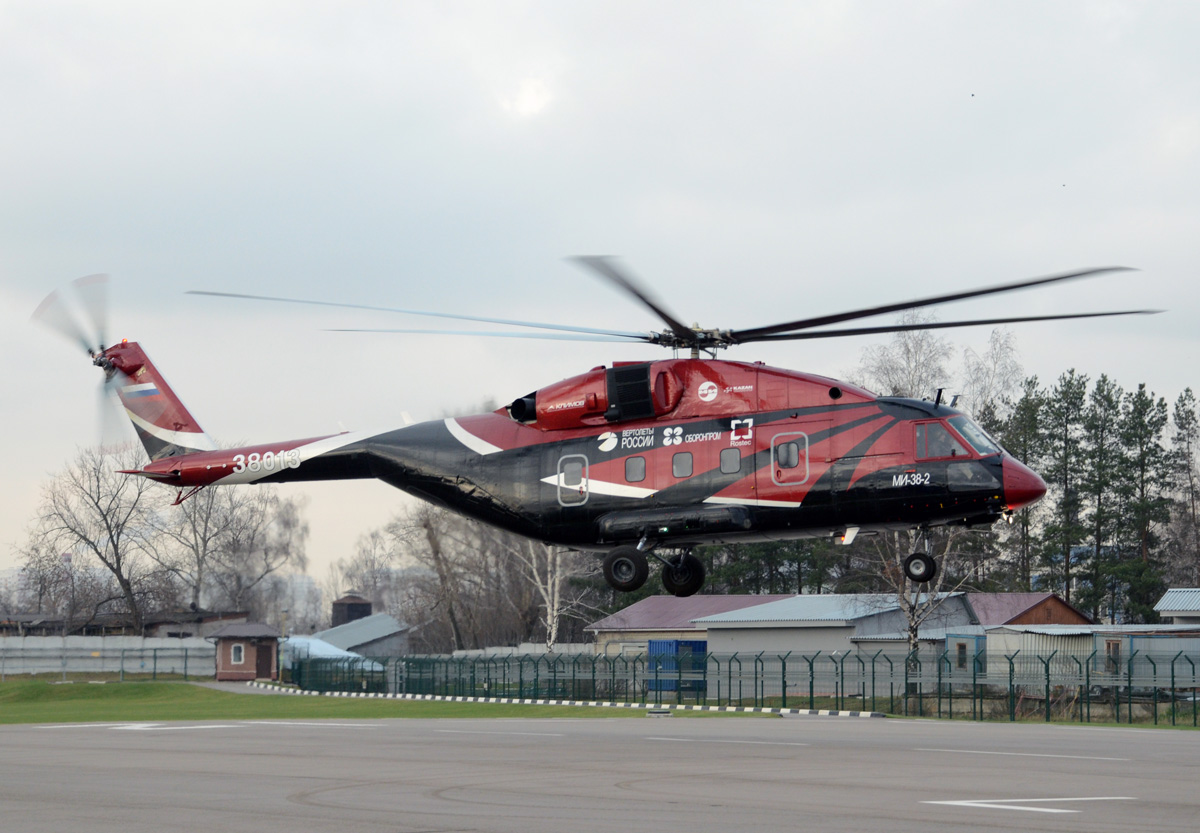 The first batch will comprise 10-20 helicopters of this type
Russian Helicopters Group, part of Russia's state hi-tech corporation Rostec, is planning to develop the military version of the Mil Mi-38 rotorcraft by 2018, the group's press office told TASS.
"The rotorcraft's design has already been approved by the Defense Ministry and Russian Helicopters Group. Work to furnish the helicopter with additional equipment will be completed by 2018," the press office said on Sept. 12.
Work is currently under way to increase the helicopter's maximum takeoff weight and flight altitude, the press office added.
"The helicopter that will be equipped with a hoist and an external sling will undergo trials. It will also undergo operational tests at helidromes covered with dust, sand and snow," the press office said.
There are plans to develop the medical, search and rescue, assault and jamming versions of the Mi-38 helicopter.
A helicopter that will be able to operate in the Arctic is planned to be developed on the basis of the Mi-38 helicopter as well.
As Russian Helicopters Group Deputy CEO Alexander Shcherbinin told TASS earlier, a contract for the delivery of Mi-38 rotorcraft to Russia's Defense Ministry may be signed in 2016 or 2017.
The first batch will comprise 10-20 helicopters of this type, he added.
Source: Tass.com
All rights reserved by Rossiyskaya Gazeta.