Russian mobile observation point set up near Syria's Aleppo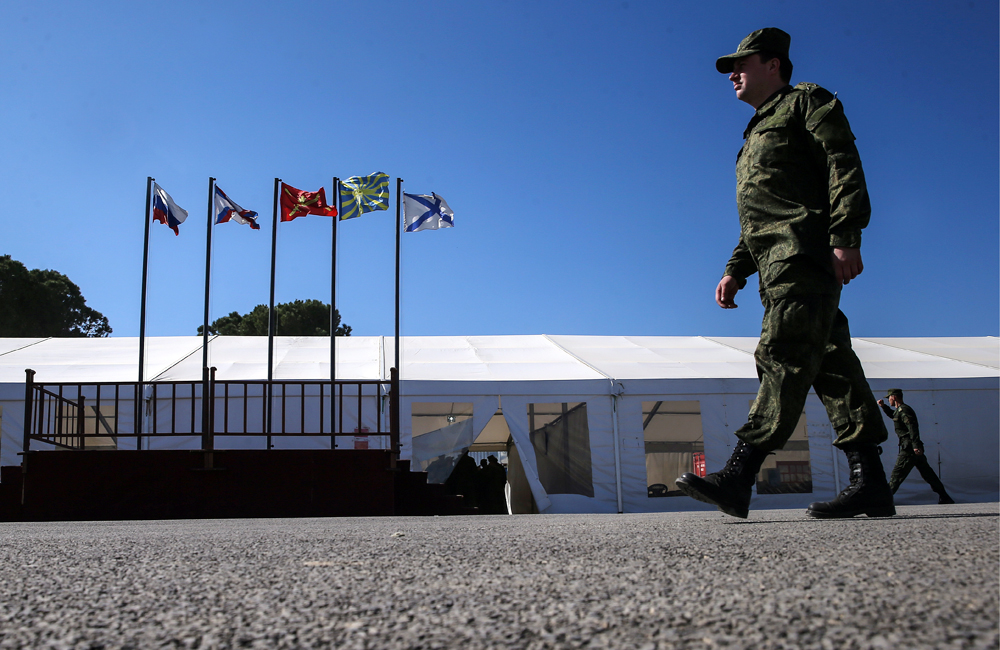 A Russian soldier on the marching ground at Hmeimim airbase, Feb. 24, 2016.
Valery Sharifulin/TASS
The observation point established on the Castello road leading to Aleppo
A mobile observation point of Russia's center for reconciliation of opposing sides in Syria has been established on the Castello road leading to Aleppo, a TASS correspondent has reported.
The information on the situation on the road during the ceasefire implementation will be received at the Hmeymim base on a daily basis. The operative groups of the Russian military have been also deployed in Hama, to the south of Aleppo.
Another Russian humanitarian convoy arrived on Sept. 13 via the Castello road which is controlled by the Syrian government forces. The road serves as an additional corridor for local citizens. Militants who wish to lay down arms may also leave the zone of combat actions.
"This road is now the corridor for the exit of gunmen from the eastern part of Aleppo who decided to stop fighting and surrender their weapons. As part of the Sept. 9 agreements between Russia and the U.S. on reinstating the ceasefire a special focus will be on the Castello road," said Sergey Kapitsyn, who is the deputy head of Russia's reconciliation center.
"It will become a key route for delivering humanitarian cargos in Aleppo. Now works are underway here to equip the checkpoint of the Syrian Red Crescent Society through which the humanitarian cargos will travel to the eastern and western parts of the city," he said.
For creating a demilitarized zone, the pro-government forces are ready to move at a certain distance from the Castello road under the Russian-U.S. deal, "but simultaneously with the moderate opposition," Kapitsyn said.
The situation is calm in this area now. Seven humanitarian corridors have been set up in Aleppo through which civilians may leave the areas controlled by terrorists.
Source: TASS.com
All rights reserved by Rossiyskaya Gazeta.