Rosoboronexport: Russian weapons export to Africa keeps growing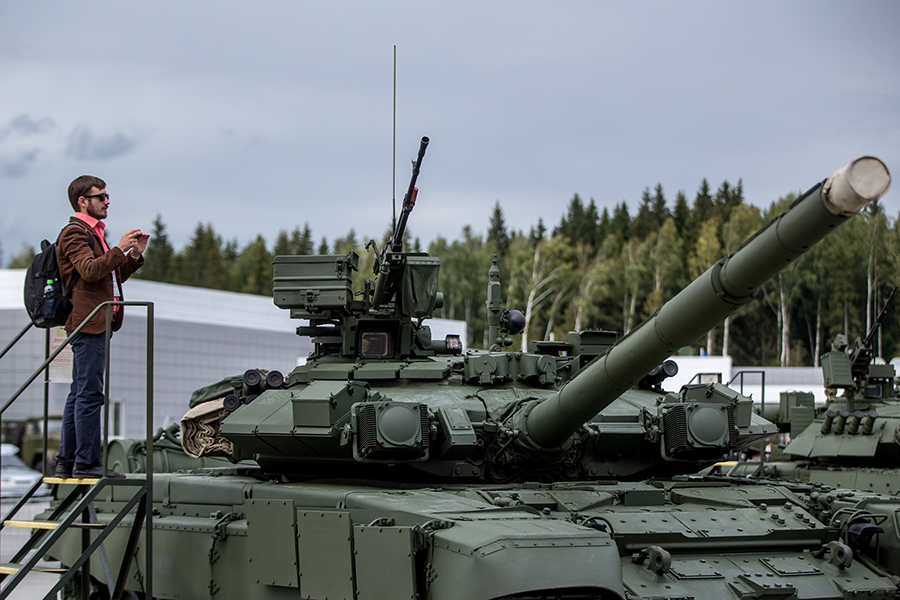 Russia and Tanzania have recently signed military cooperation agreement at the Army 2016 forum.
Mil.ru
African market is very promising for Russia and shows steady growth
Russia's military-technical cooperation with the African countries has been steady on the ascent for the past few years and a number of African countries have already joined the list of Russia's main trading partners, the chief delegate of Russia's arms exporter Rosoboronexport, Yuri Demchenko, told TASS at the just-opened weapons show Africa Aerospace&Defense-2016 on Sept. 14.
"By and large the share of Africa in the world export of weapons is relatively small. For instance sub-Saharan Africa accounts for about two percent, but the statistics of Russian weapons sales by Rosoboronexport in Africa showed steady growth for several years. A similar situation can be observed in northern Africa, where a number of countries in recent years considerably built up purchases of Russian weapons to have entered the list of our main partners in the sphere of military-technical cooperation," Demchenko said.
He believes that the African market is very promising for Russia and shows steady growth. To a certain extent this is a result of soaring threats from terrorists and pirates, as well as such problems as drug trafficking and illegal production of hydrocarbons and seafood, he explained.
"Besides, African states have been building up their participation in regional and international peacekeeping missions," he recalled.
The weapons show in South Africa, which is being held on Sept. 14-18, is the largest in Africa. According to the organizers, nearly 400 companies from 43 countries are taking part. According to earlier reports, the Russian delegation plans meetings with delegates from more than 25 countries in Africa, as well as delegations from a number of countries in Europe, Asia and Latin America.
Source: TASS.com
All rights reserved by Rossiyskaya Gazeta.