Russia and India to begin joint drills on Sept. 22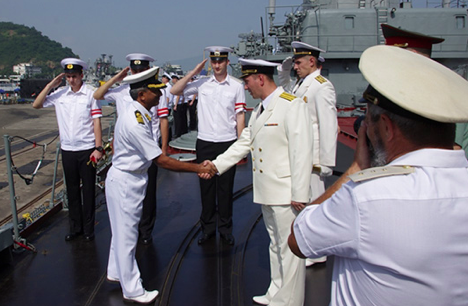 The Indra 2015 drills were held in India.
mil.ru
The Indra drills will be held in the Russian Far East.
Joint drills by India and Russia, dubbed Indra 2016, are scheduled to be conducted in the Russian Far East from Sept. 22 to Oct. 2, a source close to India's Defense Ministry told TASS.
"The drills will be held in Russia's Far East. The military exercises will involve 250 servicemen from each side," the source added.
The joint exercises had been previously scheduled to begin this past August and last until the beginning of September. Later, the two countries agreed to postpone the joint drills, the source explained.
All rights reserved by Rossiyskaya Gazeta.