New batch of leaked WADA files includes Russia's boxing medalist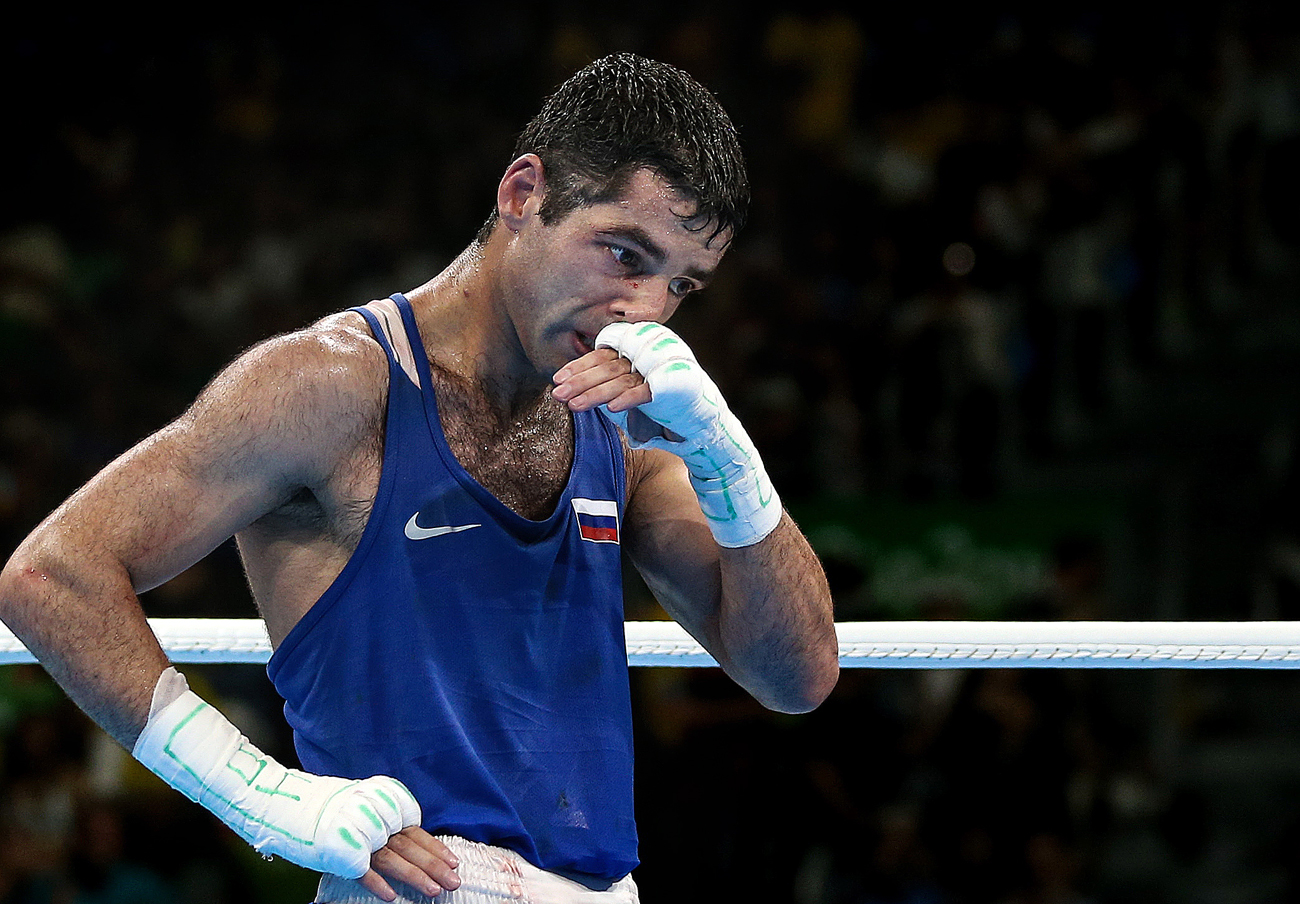 Mikhail Aloyan of Russia looks on after losing the men's fly 52kg boxing gold medal bout against Uzbekistan's Shakhobidin Zoirov at the Rio 2016 Summer Olympic Games.
Valery Sharifulin/TASS
Russia's boxer Misha Aloyan denied taking banned substances during the 2016 Rio Olympic Games.
The Fancy Bears hackers published a new batch of documents on their website showing that the World Anti-Doping Agency (WADA) allowed 25 athletes from eight countries to take banned substances as an exemption granted for certain medical reasons.
Among those athletes are 14 medal winners at the 2016 Summer Olympic Games in Rio de Janeiro, including a Russian boxer and silver medalist Misha Aloyan.
According to the documents, Aloyan tested positive on Aug. 21 for tuaminoheptane, a nasal decongestant drug.
Aloyan told TASS on Sept. 15 he has never taken any banned substances.
"How can one take any doping while being under rigorous surveillance every day? There is no sense in doing this. I have never taken any banned substances - this is my principle of life, this is impossible when being under this watchful eye," Aloyan said.
"There will be investigation now, everything will be as usual - there will be a probe and then we will see. That's why I cannot say anything now," he said.
A representative of the Novosibirsk Center of High Sports Mastery in Western Siberia where Aloyan trains told TASS that the substance found in the athlete's doping test, according to the data published by the mass media, is included in many drugs for treating a runny nose.
WADA is due to give an official response to this situation within 24 hours, the representative said, adding that Aloyan has not received any data on the banned substance allegedly found in the doping test.
The director general of the Novosibirsk center, Viktor Zakharov, told TASS he is absolutely sure that Aloyan is a clean athlete. "We cannot believe that he could take any banned substances," he said.
Aloyan won silver at the Olympics in 52 kg weight class competition. The boxer was born on Aug. 23, 1988 in Armenia (then part of the USSR).
A bronze medalist of the 2012 Olympics, world champion (2011, 2013), bronze medalist of the 2009 World Cup and the European Champion of 2010, Aloyan lives in Novosibirsk.
The first batch of documents published by the hacker group on Sept. 13 contained personal data of four US athletes - gymnast Simone Biles, tennis players Serena and Venus Willians, basketball player Elena Delle Donne.
WADA claims that Russian hackers were behind the cyber attack.
Source: TASS
Subscribe to get the hand picked best stories every week
All rights reserved by Rossiyskaya Gazeta.