Russia ready to extend Syria ceasefire for another 72 hours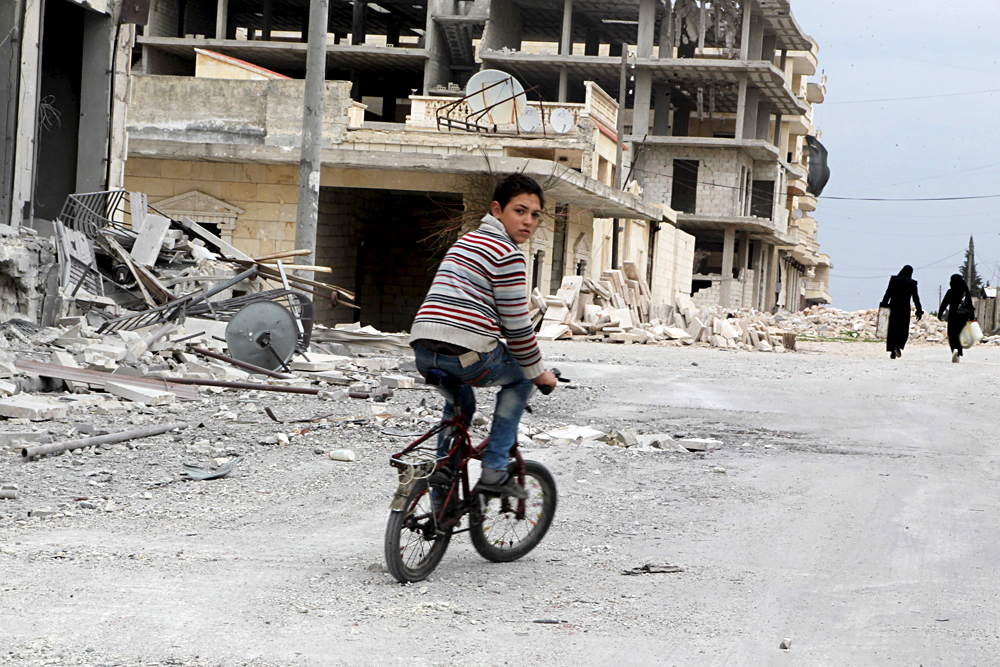 A boy rides a bicycle near damage in Kafr Hamra village, northern Aleppo countryside, Syria.
Reuters
The ceasefire came into force in the evening on Sept. 12
The Russian side is prepared to extend the ceasefire in Syria that expires on Sept. 16 evening for another 72 hours, first deputy chief of the General Staff's main operations directorate, Viktor Poznikhir, told reporters on Sept. 16.
"We are ready to extend the cessation of hostilities regime for another 72 hours," he said. "We expect the American side to take drastic measures to influence the armed units controlled by it to ensure strict compliance with the Sept. 9 agreement. Otherwise, the situation may spiral out of control," he said.
Poznikhir noted that the Russian side is doing its utmost to comply with the agreements reached in Geneva, in spite of numerous ceasefire violations and lack of progress on separating the Jabhat al-Nusra group (outlawed in Russia) from moderate opposition units.
Russian Foreign Minister Sergey Lavrov and U.S. Secretary of State John Kerry during the talks in Geneva agreed a package of documents designed to consolidate the ceasefire in Syria and lay the foundation for resuming the political process. The ceasefire came into force in the evening on Sept. 12 and was extended for another 48 hours on Sept. 14.
Source: TASS
All rights reserved by Rossiyskaya Gazeta.