Russian official says government not looking to raise retirement age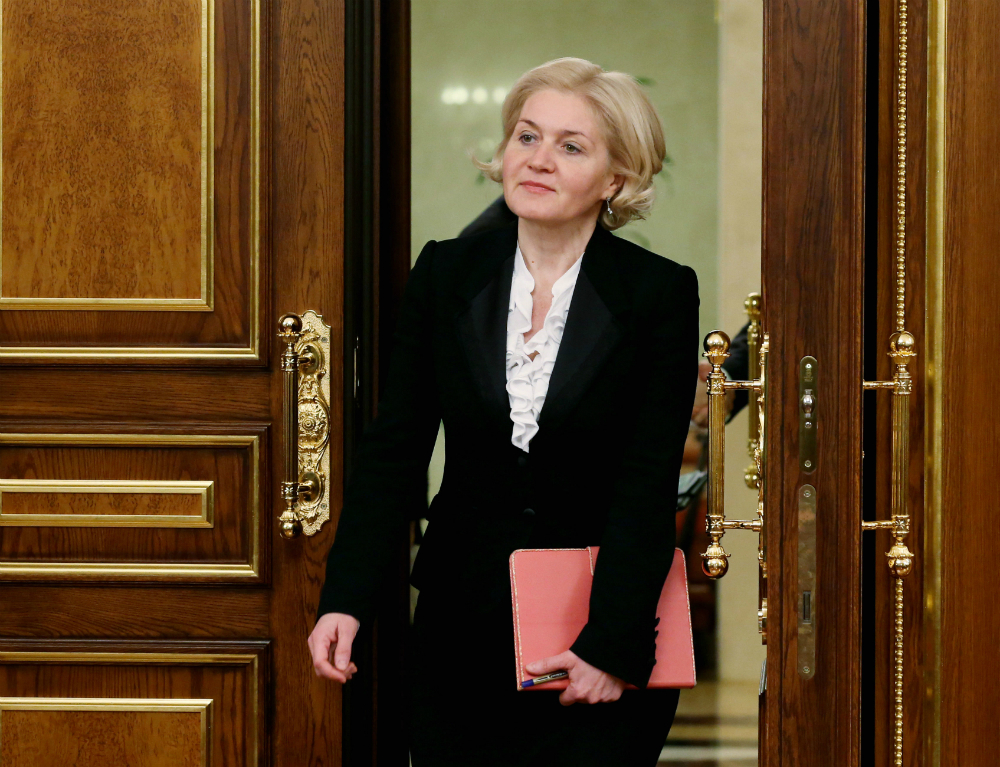 Olga Golodets: 'Our plan is to increase the average life expectancy to 75 years in three years.'
TASS
'Our plan is to increase average life expectancy to 75 years in 3 years'
The Russian government is not considering raising the retirement age at the moment, Deputy Prime Minister for Social Affairs Olga Golodets told journalists on Sept. 16.
"The cabinet members are not currently discussing the question of raising the retirement age," she stated.
The official also noted that the government was making efforts to raise the average life expectancy.
"The average life expectancy has indeed exceeded 72 years. This is a great accomplishment for the Russian Federation. In 2015, we couldn't reach the 70-year level. Of course, we are working on a daily basis to increase life expectancy," Golodets added.
According to her, the government in particular, has been trying to reduce traffic-related fatalities.
"We have been working to decrease the mortality rate, and prevent road fatalities and deaths attributable to social factors. There is a clear, comprehensible trend in all of the country's regions. We have been working with doctors and experts. Our plan is to increase the average life expectancy to 75 years in three years," the cabinet member explained.
Source: TASS
All rights reserved by Rossiyskaya Gazeta.