Voter turnout of 47.8% at Duma elections comes as expected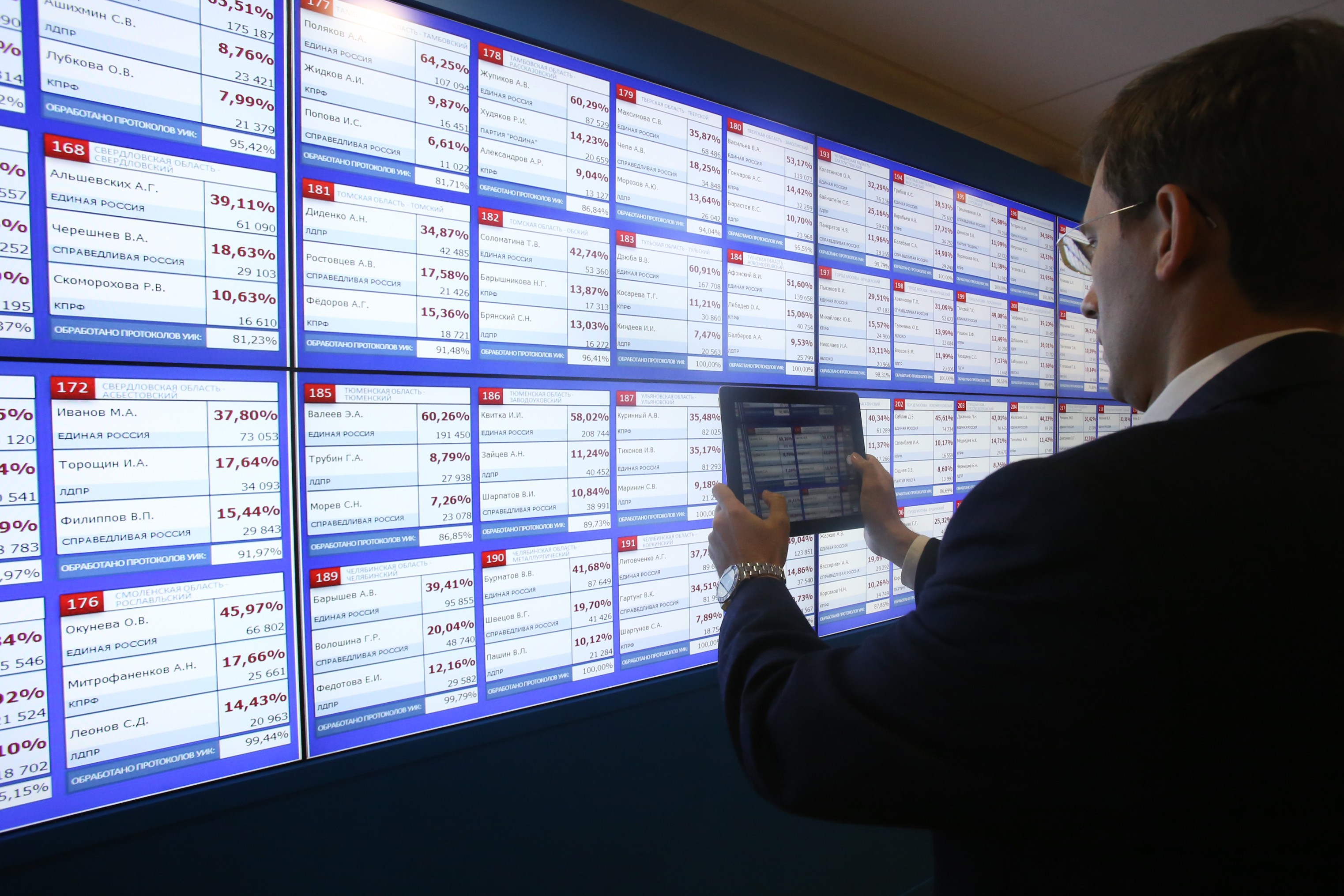 The ruling United Russia party heads the list, winning 343 mandates
According to preliminary results, the voter turnout at the State Duma elections stands at 47.8 percent, the head of the Russian Central Election Commission (CEC), Elle Pamfilova, has said on Sept. 19, noting that the total turnout came as expected.
According to preliminary results, the ruling United Russia party heads the list, winning 343 mandates in the seventh Duma (76.22 percent of the seats). The Communist Party of the Russian Federation (CPRF) obtains 42 seats (9.34 percent). It is followed by the Liberal Democratic Party (LDPR) that wins 39 mandates (8.67 percent), and A Just Russia comes fourth with 23 seats (5.11 percent).
Rodina (Motherland), the Civil Platform and self-nominee Vladislav Reznik get one mandate each (0.22 percent).
Elections to the State Duma, Russia's lower house of Parliament, were held on Sept. 18 in a split system: 225 members of parliament were elected by party tickets, while the other 225 - in one-seat constituencies.
No minimal turnout was required.
Source: TASS
All rights reserved by Rossiyskaya Gazeta.