Russian diplomats urge solution to new child dispute in Finland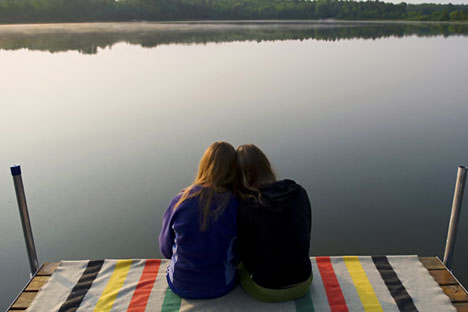 Finnish authorities have seized children from a Russian mother.
Getty Images / Fotobank
Finnish authorities seized 3 children from Russian mother
Russia's diplomats expect that the latest incident when the Finnish authorities have seized children from a Russian national will be resolved soon, a spokesperson for Russia's embassy told TASS on Sept. 21.
Russian mother Viktoriya Medvedeva earlier told TASS that she could not understand the reasons why authorities in Finland's Seinaejoki have taken away her three children.
"The consular department of Russia's embassy in Finland has been dealing with the situation that occurred in the Medvedev family from Russia living in Finland since September 5," spokesperson Natalya Vezhlivtseva said.
"The Russian diplomats are maintaining contacts with both parents of the children who have been taken under supervision by the Finnish social service. They receive the necessary consular assistance, they are provided with competent legal assistance," she said.
The Russian consular staff members are maintaining contacts with the Finnish social service that is investigating the case. "We expect that the situation will be resolved as soon as possible and the priority is to ensure the rights of children," Vezhlivtseva stressed.
Finland's human rights activist Johan Backman earlier said that two twin siblings and their elder sister were taken away and placed in a children's shelter. The mother earlier told TASS: "They tell me nothing. They say an investigation is ongoing. Any prospects of returning the children are unknown," she said. She is allowed to see her children only three times per week.
Medvedeva has been staying in Finland since 2011 and has a working visa. So far, the calls of Russia's authorities to solve the dispute have not produced any result, she added.
This is not the first such case reported in Finland. The country's Ministry of Social Affairs and Health has earlier said that children are not taken away from parents because of their nationality and this measure is used only in extreme cases. The Finnish social services say this is done for the good of children who are usually returned to the family after investigating all the circumstances.
Source: TASS
All rights reserved by Rossiyskaya Gazeta.