Prosecution of Domodedovo airport owner terminated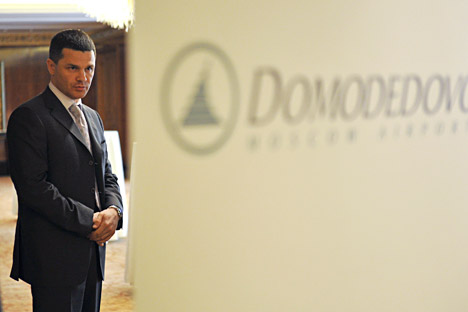 Dmitry Kamenshchik.
Artem Zhitenev / RIA Novosti
Dmitry Kamenshchik was charged following the January 2011 terrorist attack
Russia's Investigative Committee has terminated criminal prosecution of the Domodedovo airport's main owner, Dmitry Kamenshchik, and other air hub chiefs over suspected violations of security requirements.
"I am asking the court to complement the case files with the decision to terminate criminal prosecution," an investigator said in Moscow's Basmanny court, which was considering a complaint over the investigators' failure to act on the Prosecutor-General's demand for terminating the criminal prosecution of the accused.
Kamenshchik and some of his subordinates were charged under part three of article 238 of the Criminal Code following the January 2011 terrorist attack, in particular, failure to properly arrange for the examination of passengers and visitors at Moscow's Domodedovo airport, which allowed a suicide bomber to enter the building. The explosion left 37 dead and 170 others injured.
The other persons who faced the charges of providing services that failed to match security requirements, which resulted in the death of two or more persons were Domodedovo Airport Aviation Security CEO Andrey Danilov, former director of the airport infrastructures Vyacheslav Nekrasov and former chief of the Russian office of Airport Management Company Limited, Svetlana Trishina. All pled innocence.
The criminal case against Kamenshchik and the three other defendants was terminated as there was no corpus delicti, the lawyer of one of the defendants, Denis Dodonov told TASS.
Source: TASS
All rights reserved by Rossiyskaya Gazeta.