Indra-2016: Russian, Indian militaries use drones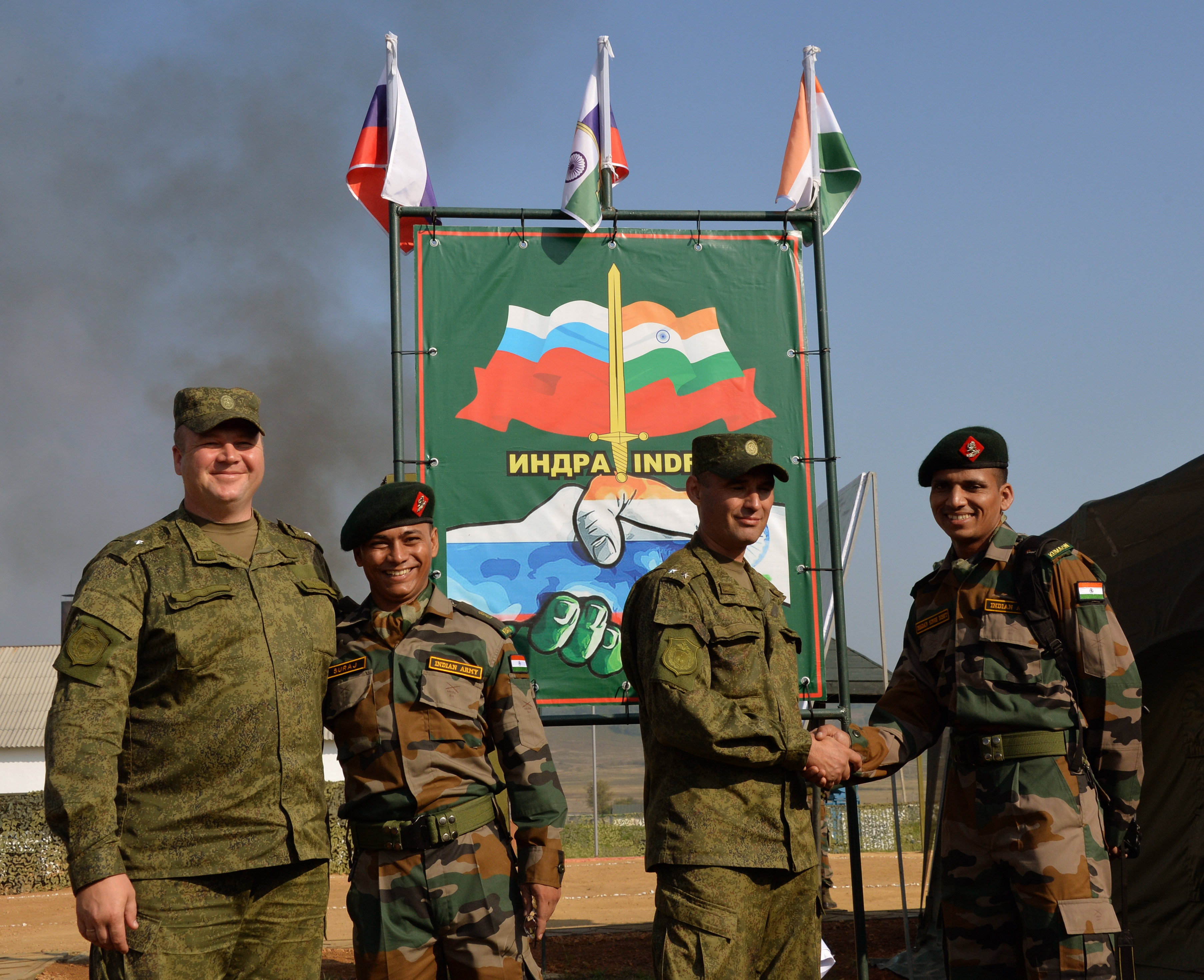 The Indra-2016 drills are being held near Vladivostok.
Vitaliy Ankov/RIA Novosti
Orlov-10 unmanned aerial vehicles are being used in the drills.
At the Indra-2016 joint military drills, Russian and Indian motorized units are using unmanned aerial vehicles (UAVs) or drones to find and destroy "illegal armed groups," Vladimir Matveyev, head of the information department at the press service of the Eastern Military District, told TASS on Sept. 27.
"During the drills, units of the Eastern Military District and Indian Armed Forces, with the help of Russian Orlan-10 unmanned aerial vehicles, trained together to find conditional groups of illegal armed groupings," Matveyev said. "With use is UAVs, the servicemen of the two countries also practiced laying routes to transport tactical groups to the areas with illegal armed groupings in order to block and conditionally destroy them."
On the Russian side, among participants in the drills are two mechanized infantry companies, a tank company, howitzer, self-propelled artillery and rocket batteries and a flamethrower squad. A motorized battalion of 250 people is participating in the military exercise from the Indian side.
In total, over 500 servicemen and up to 50 units of equipment are taking part in the drills, along with a group of UAVs, and assault and army aviation of the Eastern Military District.
Source: TASS
All rights reserved by Rossiyskaya Gazeta.