Russia dismisses claims its bombers approached liner over Norwegian Sea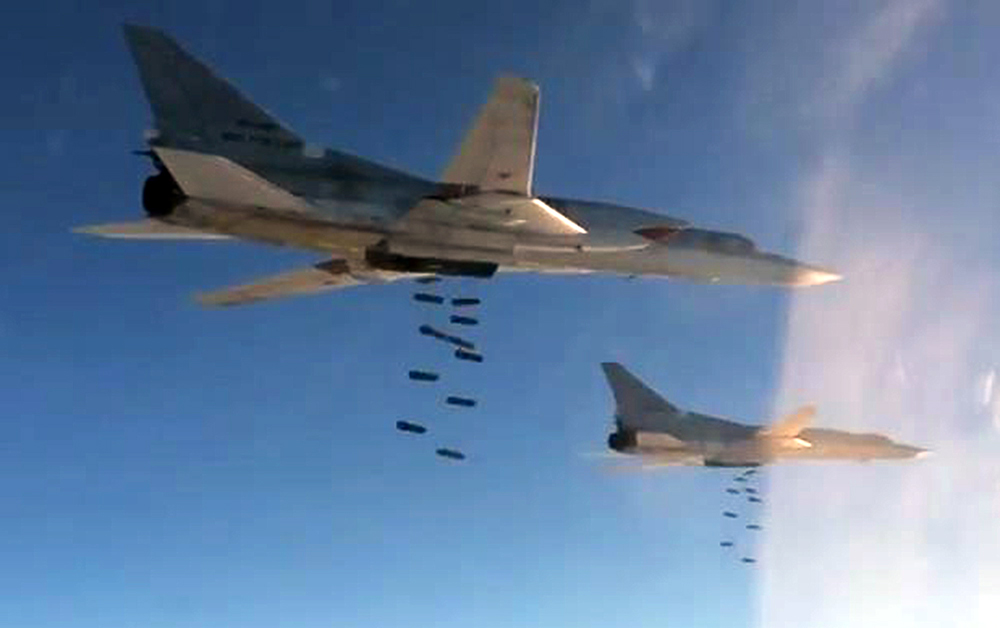 Russian long-range aviation carries out air strikes against ISIS targets in Syria
Russian Defence Ministry's Press and Information Department / TASS
Russian Defense Ministry calls them 'figment of somebody's imagination'
The Icelandic Foreign Ministry's claims Russian bombers came too close to an airliner over the Norwegian Sea are a 'figment of somebody's imagination', Russian Defense Ministry spokesman, Igor Konashenkov, told the media on Sept. 27.
"Claims by Icelandic pilots and diplomats Russian long-range aviation planes had come dangerously close to a civilian liner over the Norwegian Sea are nothing but a figment of their imagination," Konashenkov said.
Earlier, the pilot of an Icelandic airliner said that Russia's Tupolev-22M3 bombers had closed up with his plane, en route from Reykjavik to Stockholm, to an unsafe distance. Media said there followed an angry reaction from Iceland's Foreign Ministry.
On Sept. 22 Russia's Tupolev-160 bombers were flying with their transponders turned on at a considerable distance from civilian planes, never crossing international air routes. From time to time they were escorted by NATO's fighters, Konashenkov said.
"Let me point out that the route of our planes lay over the Barents and Norwegian seas in strict compliance with the international rules of using airspace," he said.
Konashenkov remarked that the confusion in statements by Icelandic diplomats and pilots regarding the type and number of planes that had allegedly approached the passenger plane merely confirm the charges were groundless.
Source: TASS
All rights reserved by Rossiyskaya Gazeta.