Belarus exports 5 times more apples and mushrooms to Russia than produced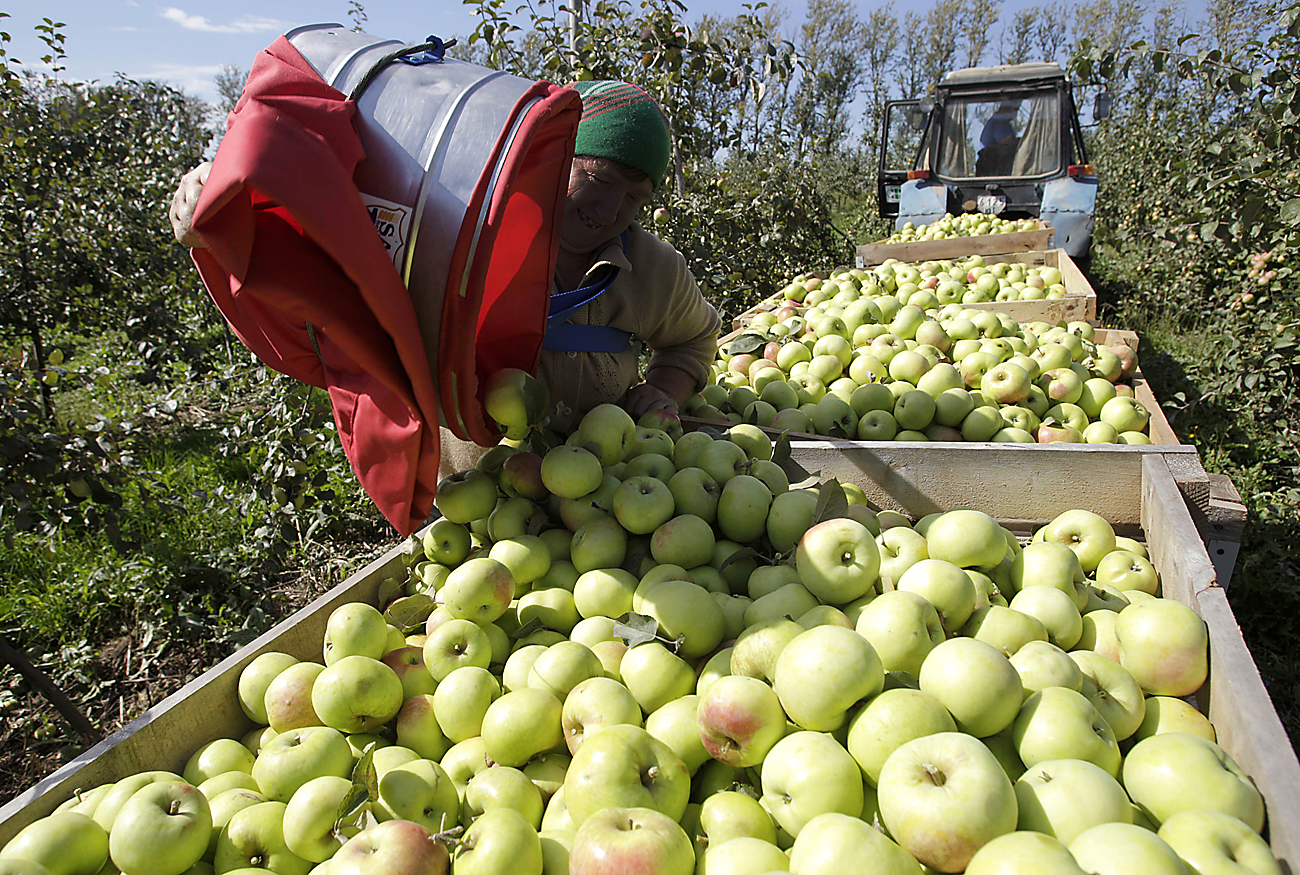 Apples harvested in the orchard of an agricultural enterprise outside the village pf Yarkovo, Minsk District.
Egor Eryomov/RIA Novosti
Harvest data reported by the Belarusian Ministry of Agriculture indicates the country could have produced only 20 percent of the apples and mushrooms it exported to Russia last year. Russian authorities are questioning the legitimacy of certification documents provided with the imported produce.
Belarus exported over half a million tons of apples and mushrooms to Russia last year, an amount five times higher than its harvest for that year, according to Russia's Deputy Attorney General Vladimir Malinovsky.
"Produce which is prohibited from being imported into Russia is often supplied with counterfeit phytosanitary certification and transportation documents. This is how, in 2015, Russia imported 573,000 tons of Belarusian apples and mushrooms, even though this was five times higher than Belarus' harvest, according to data collected by the Belarusian Ministry of Agriculture," said Manilovsky, quoted by TASS.
Manilovsky suggested that this situation is aggravated by a lack of phytosanitary controls on plant products being transferred across the border from Belarus into Russia.
Rosselkhoznadzor, the Federal Service for Veterinary and Phytosanitary Surveillance, sent a letter to the Inspector General's Department in charge of seed production, quarantines and crop protection in Belarus on Sept. 28.
The letter addressed the ban on the distribution of phytosanitary documents for the re-export of peaches, nectarines and grapes from the Central African Republic into Russia, and the re-export of apricots, strawberries and pears from Burkina Faso. Earlier it was reported that Belarus banned the export of animal products from nine companies into Russia.
First published in Russian by Kommersant
Subscribe to get the hand picked best stories every week
All rights reserved by Rossiyskaya Gazeta.