Russia taking over UN Security Council presidency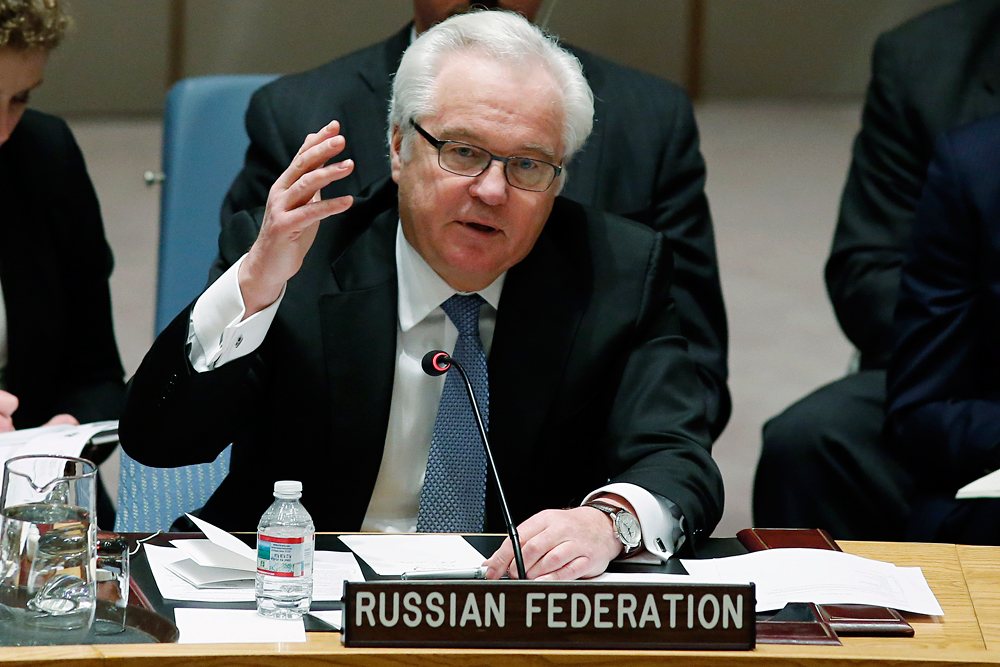 Russian Ambassador to the United Nations Vitaly Churkin.
Reuters
Russia's Representative to the UN to give a press conference on Oct. 3
Russia is taking over presidency of the United Nations Security Council from Oct. 1.
The Russian delegation will be leading the work of the key structure of the global organization at a time when the situation in Syria has deteriorated, as well as at the decisive stage of elections of the new UN secretary-general.
The first meeting of the Security Council chaired by Russia will be held Oct. 3, when the agenda for the current month is to be approved.
On the same day, Russia's Permanent Representative to the UN Vitaly Churkin will give a press conference to describe events scheduled for October.
Source: Tass.com
All rights reserved by Rossiyskaya Gazeta.