Belarusian given Moscow apartment for carrying Russian flag in Rio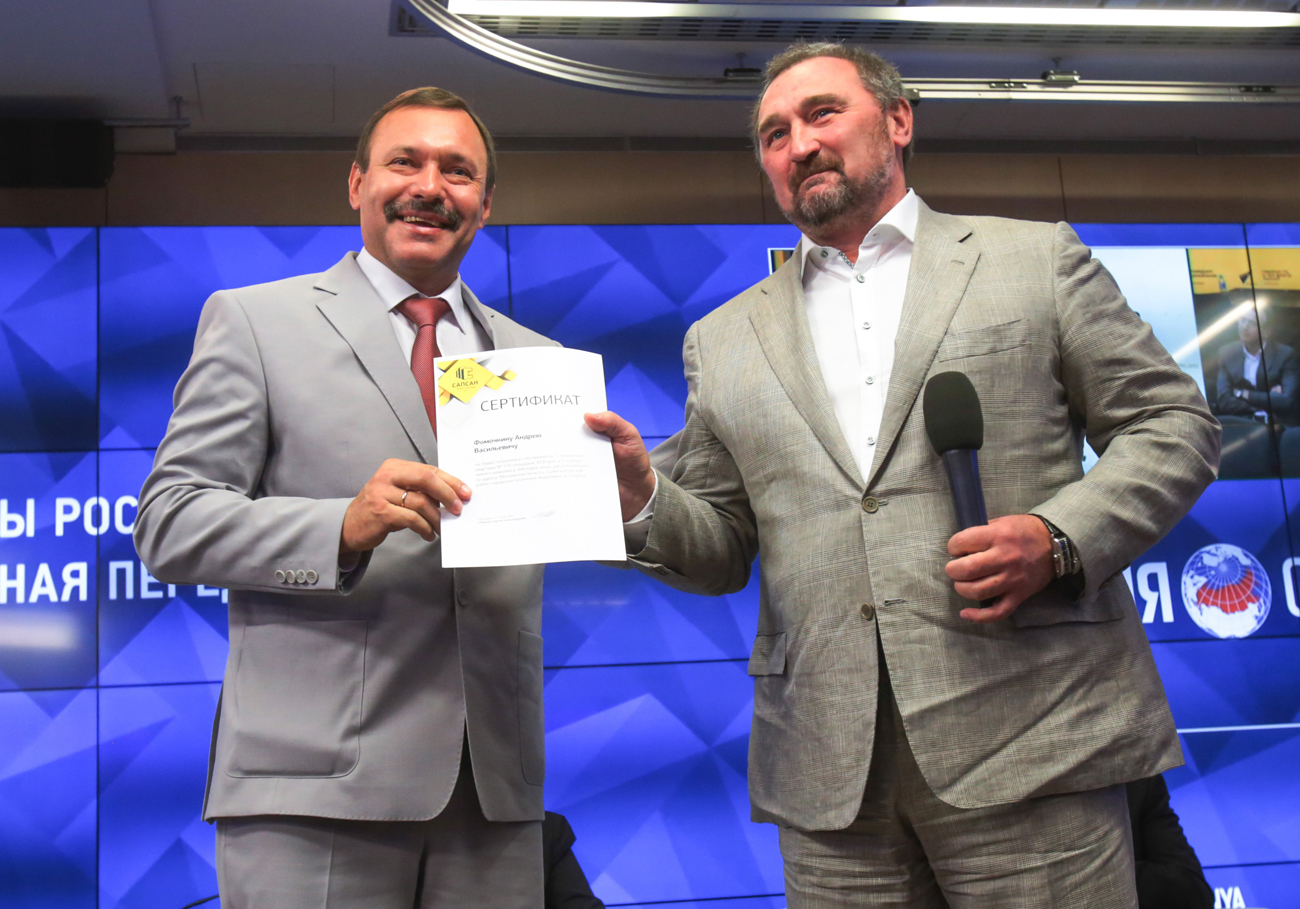 Sapsan head presents Andrei Fomochkin with title deeds to property
Sergey Shmakov, the president of the Sapsan group of companies, presented keys from the apartment in Moscow to Representative of the Belarusian Ministry of Sports and Tourism Andrey Fomochkin, who carried the Russian flag at the opening ceremony of the 2016 Summer Paralympic Games.
"I want to express my gratitude to Andrey Fomochkin for his action and our country needs taking an example from such people as he is," Shmakov said as he was handing over a certificate for the apartment to Fomochkin.
"The idea of giving an apartment as a gift did not come to me at once, while it was a fantastic gesture. It was a gesture and about ten days ago it appeared to me that I cannot leave everything like this," Shmakov said adding that "it is personally from me and I am very pleased now."
During a news conference in Moscow on Oct. 3, Fomochkin presented the Russian flag he carried in Rio to Lidiya Abramova, the vice president of the Russian Paralympic Committee.
Fomochkin carried the Russian national flag alongside his country's at the opening ceremony of the 2016 Summer Paralympics last month in Brazil's Rio de Janeiro.
Source: TASS
All rights reserved by Rossiyskaya Gazeta.