Putin orders suspension of plutonium utilization deal with U.S.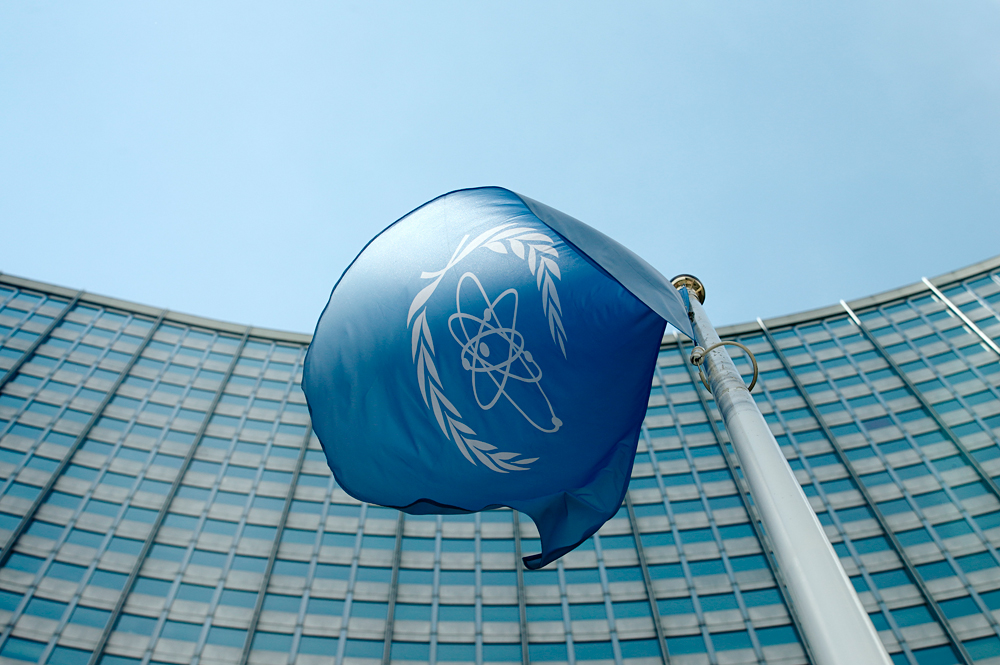 The flag of the International Atomic Energy Agency (IAEA) flies in front of its headquarters in Vienna, Austria.
Reuters
The agreement with the United States was signed on Aug. 29, 2000
Russian President Vladimir Putin has ordered suspension of the plutonium disposal agreement with the United States over Washington's 'unfriendly actions' towards Russia. The decree is available on the official legal information portal.
"In connection with a fundamental change of the circumstances and the emergence of a threat to strategic stability as a result of unfriendly actions by the United States towards Russia and the United States' inability to ensure compliance with the assumed commitments to utilizing excessive weapons grade plutonium under international treaties and also proceeding from the need for urgent measures to protect the security of Russia" the Russian president ordered suspension of the agreement between the governments of Russia and the United States concerning the utilization of plutonium that has been declared as plutonium no longer necessary for defense purposes, its handling and cooperation in that field, the decree runs.
The decree underscores the fact that the plutonium in question "is not used for making nuclear weapons or other explosive devices, for research, development, design work or testing related with such devices or for any other purposes."
The Russian Foreign Ministry has been instructed to dispatch a relevant notification to the U.S. side. Simultaneously, the Russian president signed an order to appoint Deputy Foreign Minister Sergey Ryabkov as his special representative for participation in Federal Assembly hearings on the suspension of the above-mentioned decree and the related protocols.
The agreement with the United States was signed on Aug. 29, 2000. It envisaged ways of disposing of excessive weapons grade plutonium in Russia and the United States, including the production of mixed oxide fuel to be used in nuclear power reactors, conversion into non-weapons-grade form and also burial. It was expected that either side will start eliminating "declassified" amounts of plutonium in an amount of 34 tons. Russia converts weapons-grade plutonium into fuel for nuclear power plants.
Source: TASS
All rights reserved by Rossiyskaya Gazeta.