Patriarch Kirill to make first visit to UK in October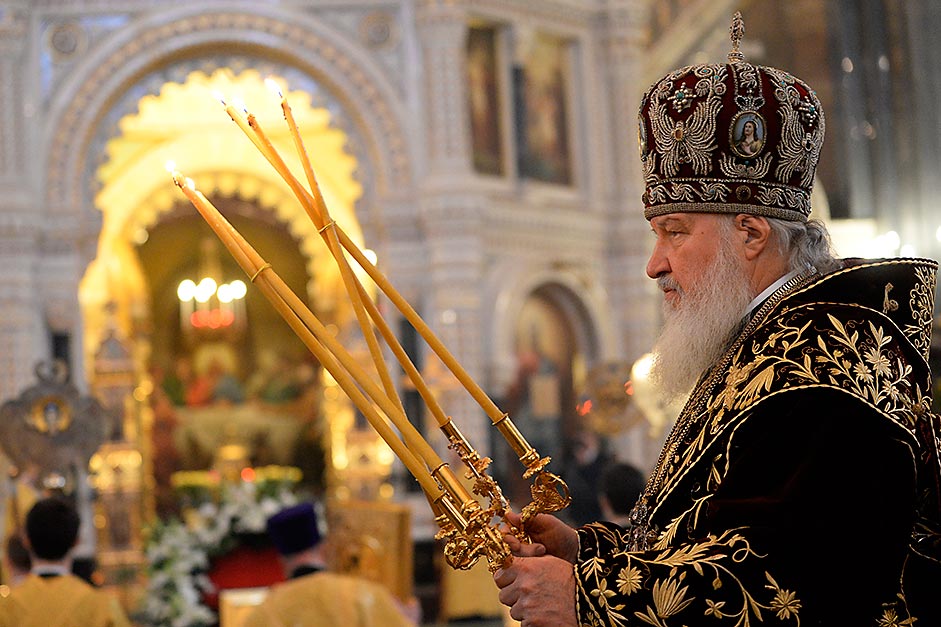 Patriarch Kirill of Moscow and All Russia.
Sergei Pyatakov / RIA Novosti
Patriarch will visit the Diocese of Sourozh and attend several events
Head of the Russian Orthodox Church Patriarch Kirill will visit the UK on Oct. 15-18, the Patriarch's press service said on Oct. 4.
"From Oct. 15 to 18 His Holiness Patriarch Kirill of Moscow and All Russia will visit the Diocese of Sourozh on the occasion of the 300th anniversary of the presence of Russian Church on the British Isles. The history of the Russian Orthodox eparchy in London dates back to 1716 when Russia's Tsar Peter I issued a decree establishing the eparchy," the press service said.
The Patriarch is going to officiate a divine service at the Russian Orthodox Cathedral of the Dormition of the Mother of God in London that will highlight the visit's main event. During his stay in the UK, the Patriarch will participate in events dedicated to the memory of Metropolitan Antony (Bloom) who made a significant contribution to the development of the Russian community in the UK in the mid-twentieth century and undertook great efforts to promote the Diocese of Sourozh established in the UK in 1962.
While in the UK, Patriarch Kirill will also attend a number of religious and public events.
Source: TASS
All rights reserved by Rossiyskaya Gazeta.