Peskov: Trump's criticism of Russia is merely 'election rhetoric'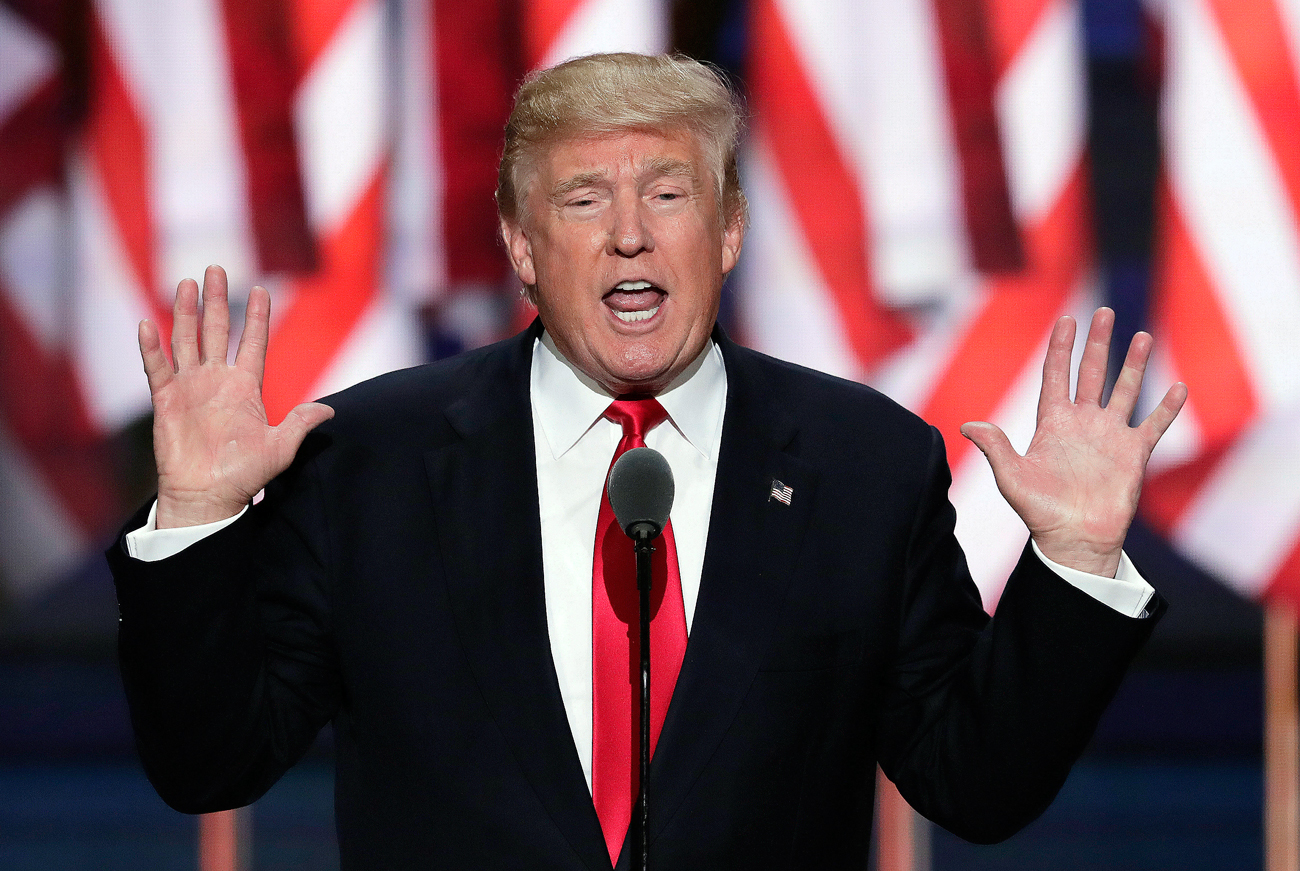 Republican Presidential Candidate Donald Trump.
AP
Kremlin spokesman dismisses accusations of breaking Syria ceasefire deal
Statements being made by the U.S. presidential candidates, including Donald Trump, are merely election rhetoric, Russian presidential spokesman Dmitry Peskov said when asked for a comment about changes in the tone of statements regarding Russia being made by the Republican candidate.
Trump said on Oct. 4 that Russia "broke the deal" with the United States for a ceasefire in Syria and that the country did not respect U.S. leaders.
"Russia broke the deal, and now they're shooting, they're bombing, something like that," Trump said while addressing a rally in Prescott Valley, Arizona. "It should end and it should end fast."
"Election rhetoric, election debates are underway in the United States," Peskov said. "Russia is not intervening and it has no intention of intervening in the U.S. election campaign."
"Such rhetoric derives from the current circumstances, and this is understandable and natural."
Peskov said it would be better if Russia featured (in candidates' statements) in the positive sense. Regrettably, Russia has become one of the most frequent themes in candidates' statements, he added.
Source: TASS
All rights reserved by Rossiyskaya Gazeta.