Nizhny Novgorod expects up to 60,000 visitors during 2018 FIFA World Cup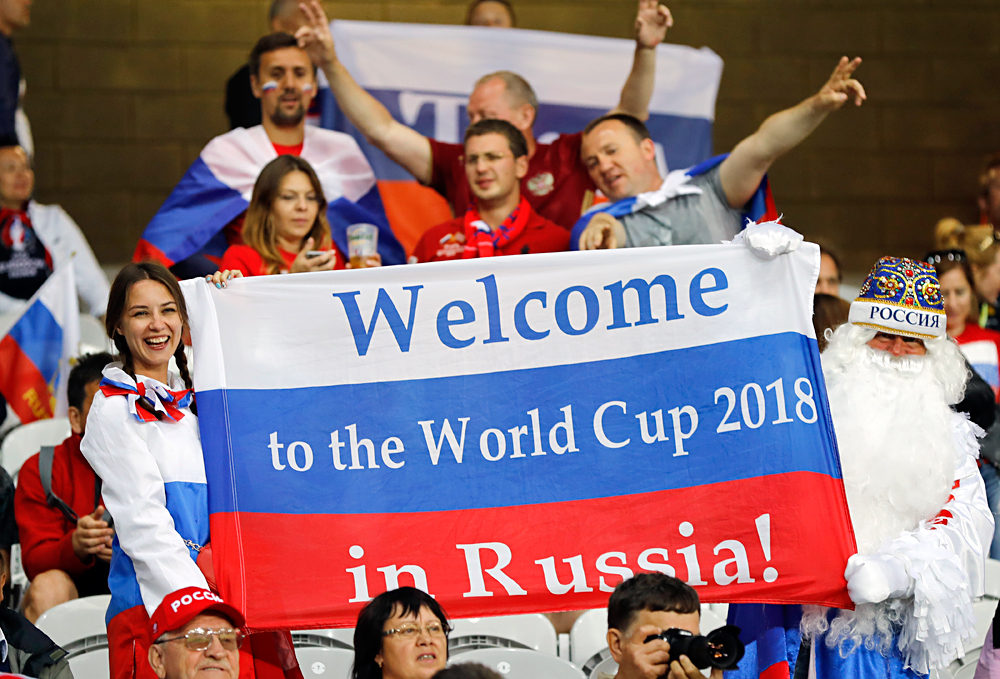 Russian supporters hold a flag reading "Welcome to the World Cup 2018 in Russia", s they wait for the start of the Euro 2016 Group B soccer match between Russia and Slovakia at the Pierre Mauroy stadium in Villeneuve d'Ascq, near Lille, France, Wednesday, June 15, 2016.
AP
The city of Nizhny Novgorod will host a total of 6 football matches in 2018
The Russian city of Nizhny Novgorod, one of 11 cities across the country selected to host the matches of the 2018 FIFA World Cup, expects up to 60,000 people to come to the city during the global football championship, a local official said on Oct. 10.
"According to our estimations we are speaking about 60,000 people in terms of transportation services during the World Cup," Dmitry Brylin, the head of the municipal department in charge of Nizhny Novgorod road transportation, told journalists.
"About 45,000 people of this figure will come to see the matches at the stadium and 15,000 will be guests visiting the fan-zone on the Minin and Pozharsky Square," Brylin added.
Valery Shantsev, the governor of the Nizhny Novgorod Region, stated earlier in the year that the region expected up to three million tourists by 2018 compared with the current annual figure of one million tourists.
The city of Nizhny Novgorod will host a total of six matches of the 2018 World Cup, namely four fixtures of the group stage, one of the Last 16 matches and one of the quarterfinal games.
The stadium Nizhny Novgorod, which is one of a hundred of world cities included in the UNESCO World Heritage list, will be located in the Strelka district and will bear the name of the Volga Arena.
The matches of the 2018 World Cup will be held between June 14 and July 15 at 12 stadiums located in 11 cities across Russia (Moscow, St. Petersburg, Sochi, Kazan, Saransk, Kaliningrad, Volgograd, Rostov-on-Don, Nizhny Novgorod, Yekaterinburg and Samara). Two of the stadiums are located in Moscow.
Source: TASS
All rights reserved by Rossiyskaya Gazeta.