Putin cancels visit to Paris as France intimates time is not right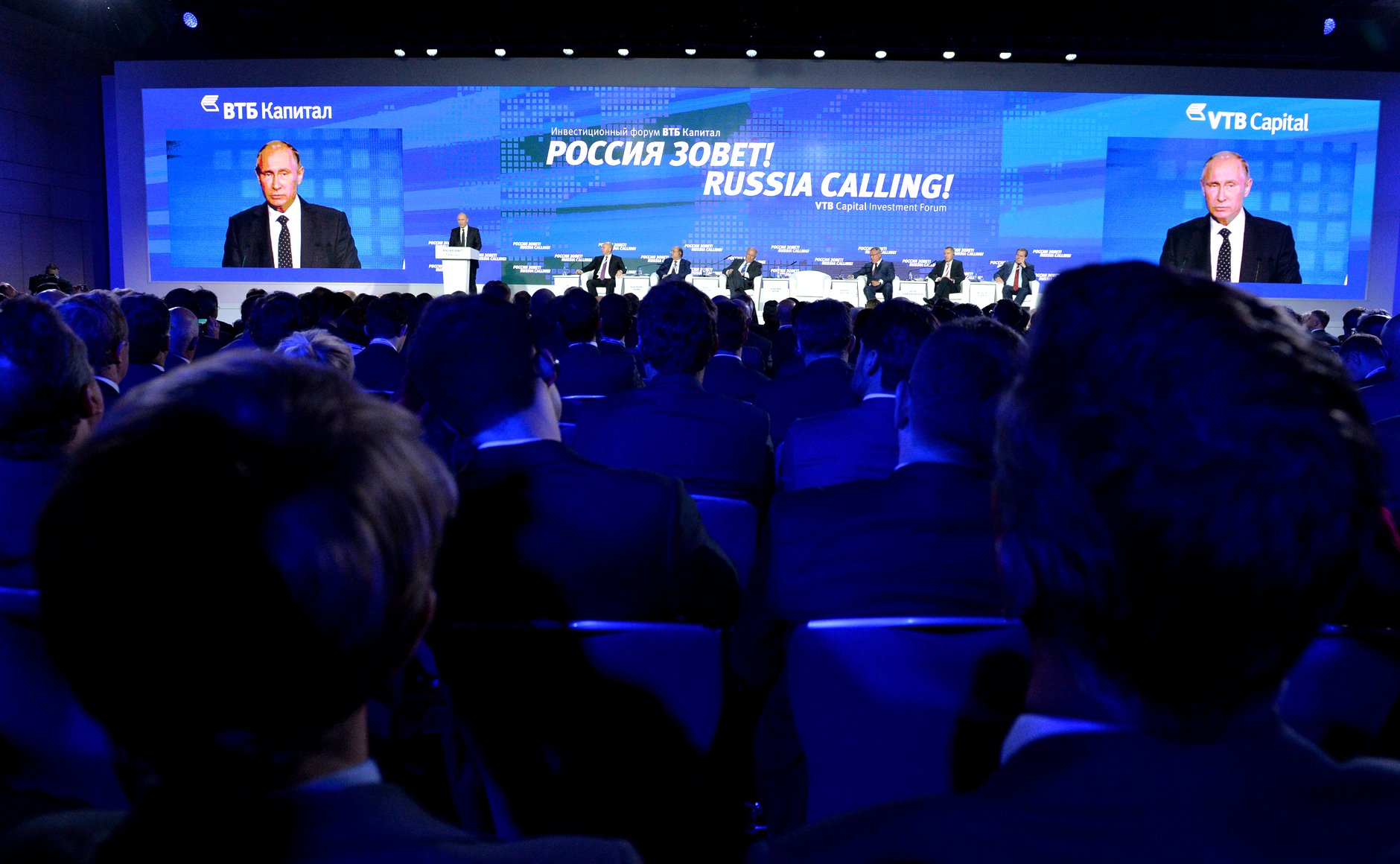 Russian President Vladimir Putin at the Russian Calling forum, Oct. 12, 2016.
Kremlin.ru
'We had cancelled (the visit to France) to strengthen our position'
Russian President Vladimir Putin has canceled his visit to Paris on Oct. 19, saying that France had sent a signal that it was not an appropriate time.
Speaking at the Russia Calling forum on Oct. 12, Putin said that he had "a very good relationship" with French President Francois Hollande.
On Oct. 11, Peskov announced that Putin had made a decision to cancel a visit to Paris where he was due to open a Russian cultural and spiritual center.
"In fact, we have not even canceled the visit. However, France let us understand that it was not the time to unveil the Russian cultural center and to talk about humanitarian issues so the events should be postponed," said Putin.
"We answered: 'OK. It's all right. We didn't actually insist on coming'," Putin said.
"I have told our partners more than once that if it is not the time, let's postpone [the visit] but France replied constantly - no, no, we must do it," he said.
"If we must, okay, we'll do it. Then they said - no, it is not the right time. Good, if it is not the time, let's put it off."
"My press secretary [Dmitry Peskov] said that we had canceled [the visit to France] to strengthen our position," the Russian president went on to say.
"In our relationship with France, the French people, and moreover, with French investors, nothing has been changed," he said, noting that "relations with the French people and French business have remained totally unchanged."
"I am hopeful nothing serious would affect our relationship with France as a state, and with our counterparts at a political level," said Putin.
"I have a very good personal relationship with President Hollande. I appreciate it a lot and hope that it will help us surmount any current difficulties."
Later on Oct. 11 Hollande said that he understood that Russia had chosen to cancel the visit but that he would be happy to discuss the situation in Syria with Putin "at any time."
Source: TASS
All rights reserved by Rossiyskaya Gazeta.