Kadyrov demands harsh punishment for attackers of Emelianenko's daughter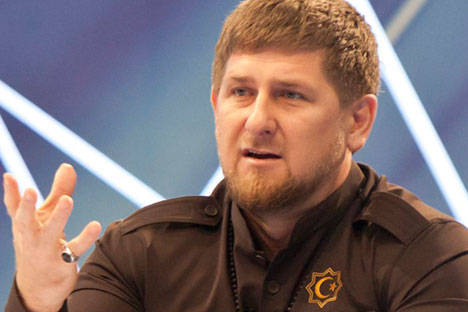 Head of the Chechen Republic Ramzan Kadyrov.
Yelena Afonina/TASS
'Whoever raises his hand against a girl, cannot be considered a man'
Those who assaulted the daughter of Russia's world-renowned mixed martial artist and head of the national MMA Union Fedor Emelianenko should be punished not only for the attack but also for inciting ethnic hatred, the Chechen Republic's head Ramzan Kadyrov said.
"Whoever raises his hand against a girl, cannot be considered a man," Kadyrov asserted. "It is hard to believe that his only aim was to rob and beat someone up. It is very likely that he also wanted to whip up turmoil in society. The girl was attacked because they knew whose daughter she was."
Chechen leader stressed that the punishment must "be harsh and be made public."
On Oct. 12, the Russian media publicized the assault on Emelianenko's 16-year-old daughter, according to the reports, the incident had occurred last weekend.
Sources at the Research Institute for Children's Emergency Surgery and Traumatology said the girl had been brought in and diagnosed with "bruises to the chest and stomach", but her injuries were not life-threatening.
Moscow police reported that a criminal investigation into the assault was launched.
It is noteworthy to mention, earlier Fedor Emelianenko had condemned an MMA tournament for children held in Chechnya calling it "inexcusable". So, following the assault on the wrestler's daughter, many suspected the Chechens may have had a hand in the attack.
Source: TASS
All rights reserved by Rossiyskaya Gazeta.