Syria trusts Russia and its policy, Assad says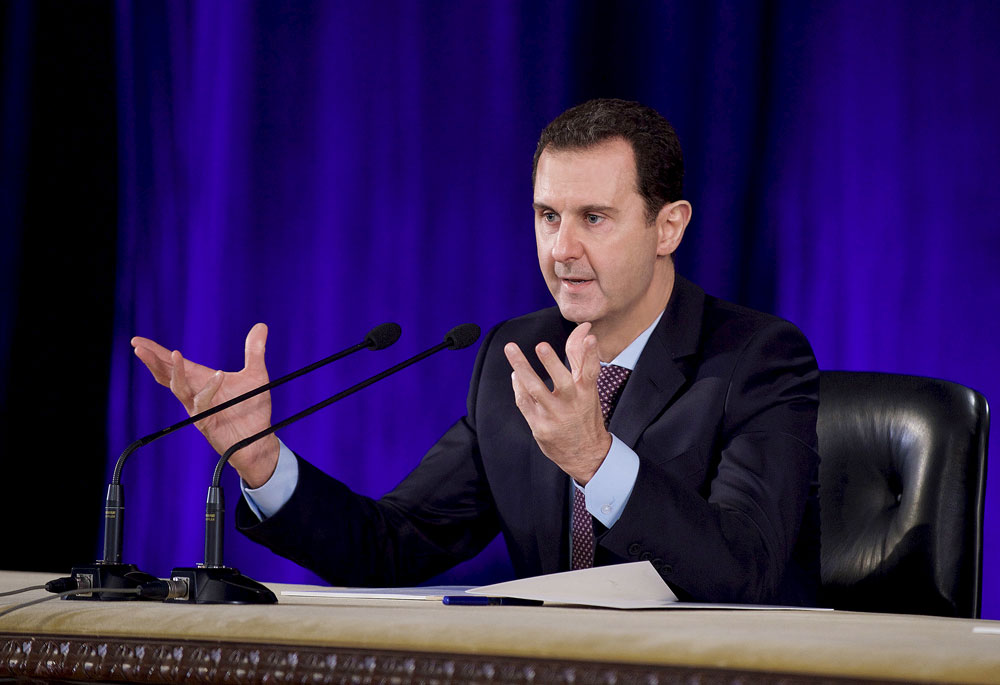 Bashar al-Assad: "We trust Russia and its policy."
Reuters
'The Russian policy is based on the morals, and not only on interests'
The Syrian leadership has confidence in Russia and its policy, Syrian President Bashar Assad said in an interview with Russia's Komsomolskaya Pravda newspaper published on Oct. 14.
"We trust Russia and its policy. The Russian policy is based on the morals, and not only on the interests. We know that they support us in order to eliminate terrorism and not because they want to ask something in exchange. So far they have not asked us for anything. These factors pushed me and the Syrian government to ask Russia for help," Assad said.
Russia's Aerospace Forces started pinpointing strikes in Syria at facilities of the Islamic State and Jabhat al-Nusra on Sept. 30, 2015, at the request of the Syrian president. Russia's aviation helped the Syrian troops to liberate about 400 settlements and inflict serious damage to the illegal oil trade which is the main source of income for terrorists. All major supply routes for weapons and ammunition were blocked.
In mid-March 2016, Russian President Vladimir Putin ordered to start withdrawing the main part of the Russian Aerospace Forces' group from Syria. Putin said the tasks set before the military had been "fulfilled on the whole." Two Russian military facilities - at the Hmeymim aerodrome and in Tartus - are still in operation in Syria. The Russian military continues taking an active part in fighting against terrorist groups.
Source: TASS
All rights reserved by Rossiyskaya Gazeta.