Defense Ministry: Egypt's rumored sale of Mistrals to Russia is nonsense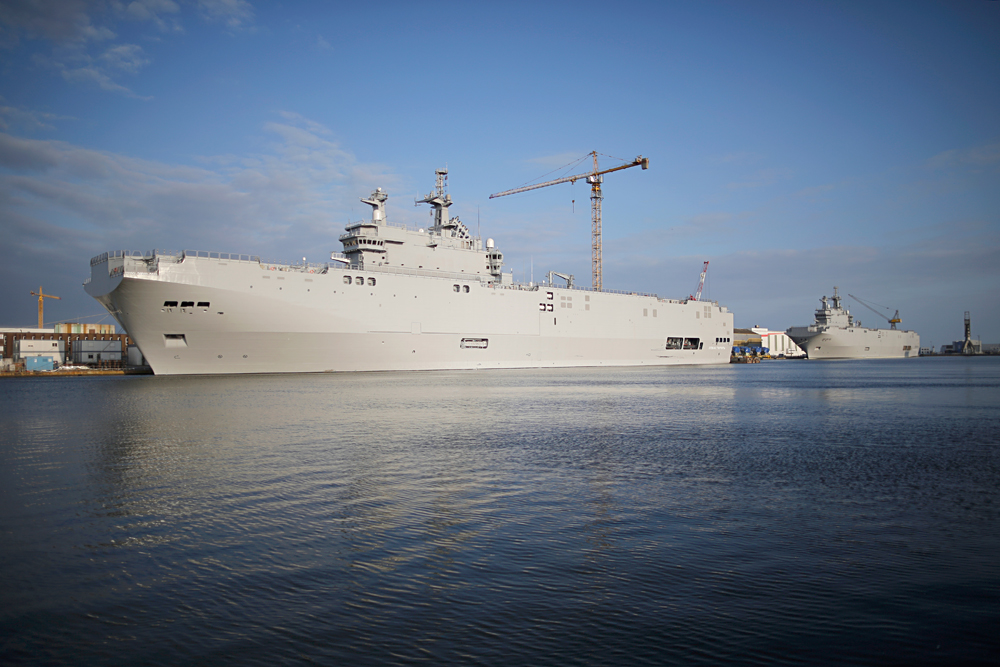 Two Mistral-class helicopter carriers Sevastopol and Vladivostok are seen at the STX Les Chantiers de l'Atlantique shipyard site in Saint-Nazaire, western France, May 21, 2015.
Reuters
Ships were sold to Cairo after Paris refused to hand them over to Moscow
Polish Defense Minister Antoni Macierewicz's claims Egypt may agree to sell two amphibious helicopter carriers Mistral to Russia for a token sum of one dollar are nothing but 'TGIF nonsense', Russian Defense Ministry spokesman Igor Konashenkov has said.
"Macierewicz's claims Russia may buy the Mistrals from Egypt are TGIF nonsense. The Polish defense minister's weird ways have long been an open secret even in Poland. Macierewicz utters such speculations, like many other ridiculous statements, just for the sake of advertising himself. But that's the Polish leadership's problem, not ours," Konashenkov said.
Earlier, Macierewicz said that Egypt was prepared to sell to Russia for a token sum of one dollar the two Mistral ships, originally built in France for Russia. The ships in question were eventually sold to Cairo after Paris refused to hand them over to Moscow. Macierewicz, notorious for his critical remarks about Russia, claims he has obtained information about preparations for the handover of Mistrals to Russia from reliable sources.
France had signed a contract with Russia for building two Mistral ships for the Russian Navy in the summer of 2011. In 2014, Paris froze the delivery of both ships over the situation in Ukraine. The contract was eventually severed in August 2015. Under the agreed arrangement Russia was to have back about 949 million euros and also the Russian equipment installed on the ships. After that France was free to use the ships at its sole discretion.
Egypt agreed to buy the Mistrals shortly afterwards. Moscow and Cairo are currently discussing the supply of communication and control systems for the Mistrals.
Source: TASS
All rights reserved by Rossiyskaya Gazeta.