Kremlin hits back at MI5 criticism of Russia's 'aggressive' foreign policy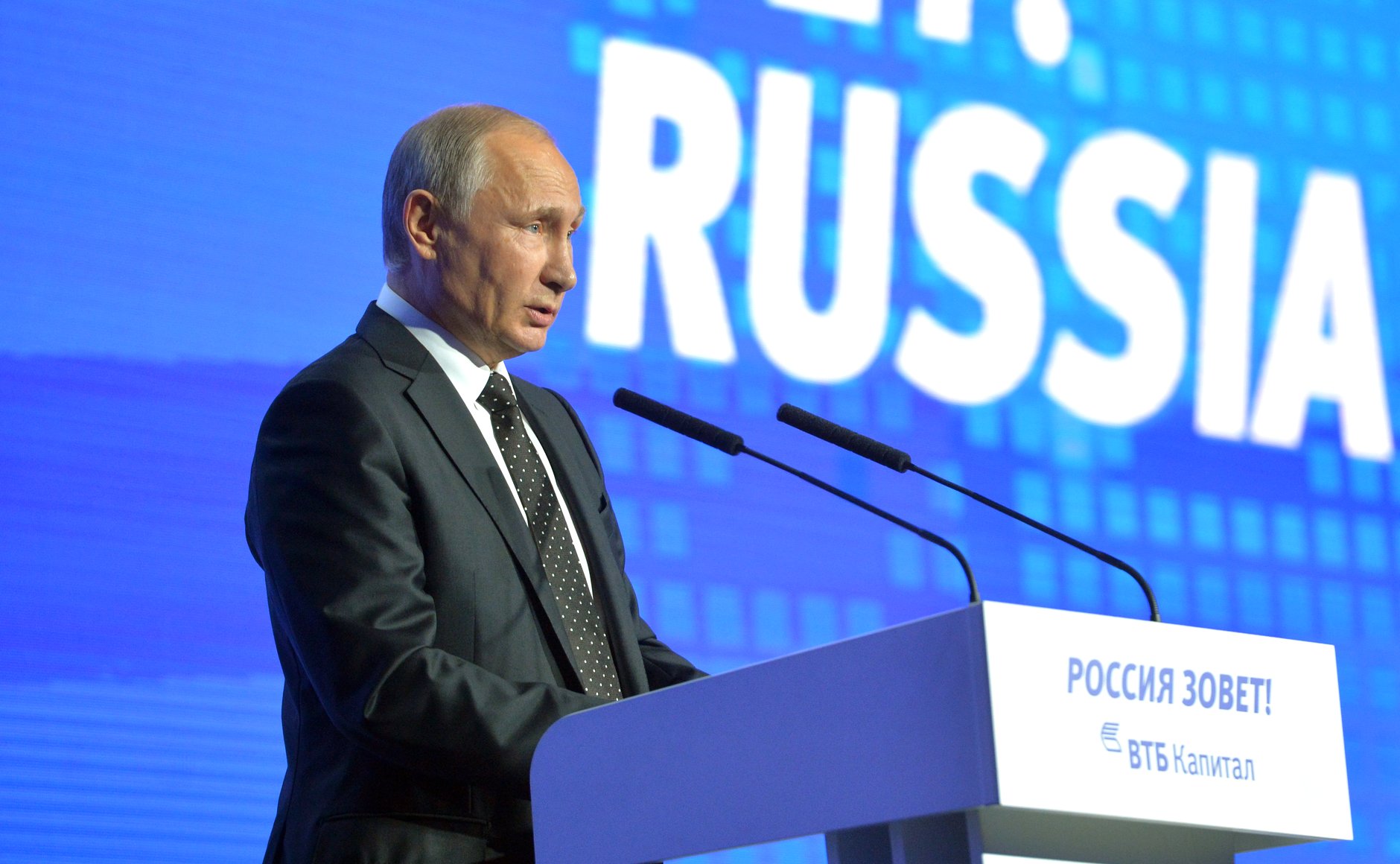 Russian President Vladimir Putin.
Kremlin.ru
Russia 'cannot agree' with claims, says presidential spokesman
Kremlin spokesman Dmitry Peskov has refuted remarks by MI5 director General Andrew Parker that Russia is aggressively advancing its foreign policy.
"This is completely untrue, we cannot agree with it at all," Peskov told journalists on Nov. 1.
Commenting on Parker's interview with UK daily The Guardian, in which he said that Russia is employing various tools, including cyberattacks, to push its aggressive foreign policy, Peskov said: "We have already commented numerous times on the alleged cyberattacks."
"Until real proof is furnished, we will consider any statements, by either the MI5 chief, or the United States vice president, or any other official, as evidence-free and unsupported, so we cannot have any regard for these unsubstantiated statements," said Peskov.
The Kremlin spokesman said he can agree with Parker "on only one point: Russia is really 'using its whole range' of opportunities but, contrary to what he [Parker] said, all possibilities envisaged by international law to promote and defend its interests abroad."
"Russia has always been doing this, being guided by the principles of mutually beneficial relations and seeking to build good-neighborly and mutually advantageous ties with all of its partners," Peskov explained.
In an interview with The Guardian published on its website on Oct. 31, Parker said that Russia poses a growing threat to Great Britain since it is using all possible tools it has to "push its foreign policy abroad in increasingly aggressive ways - involving propaganda, espionage, subversion and cyber-attacks."
Source: TASS.com
All rights reserved by Rossiyskaya Gazeta.