Russia and China present new joint passenger airliner project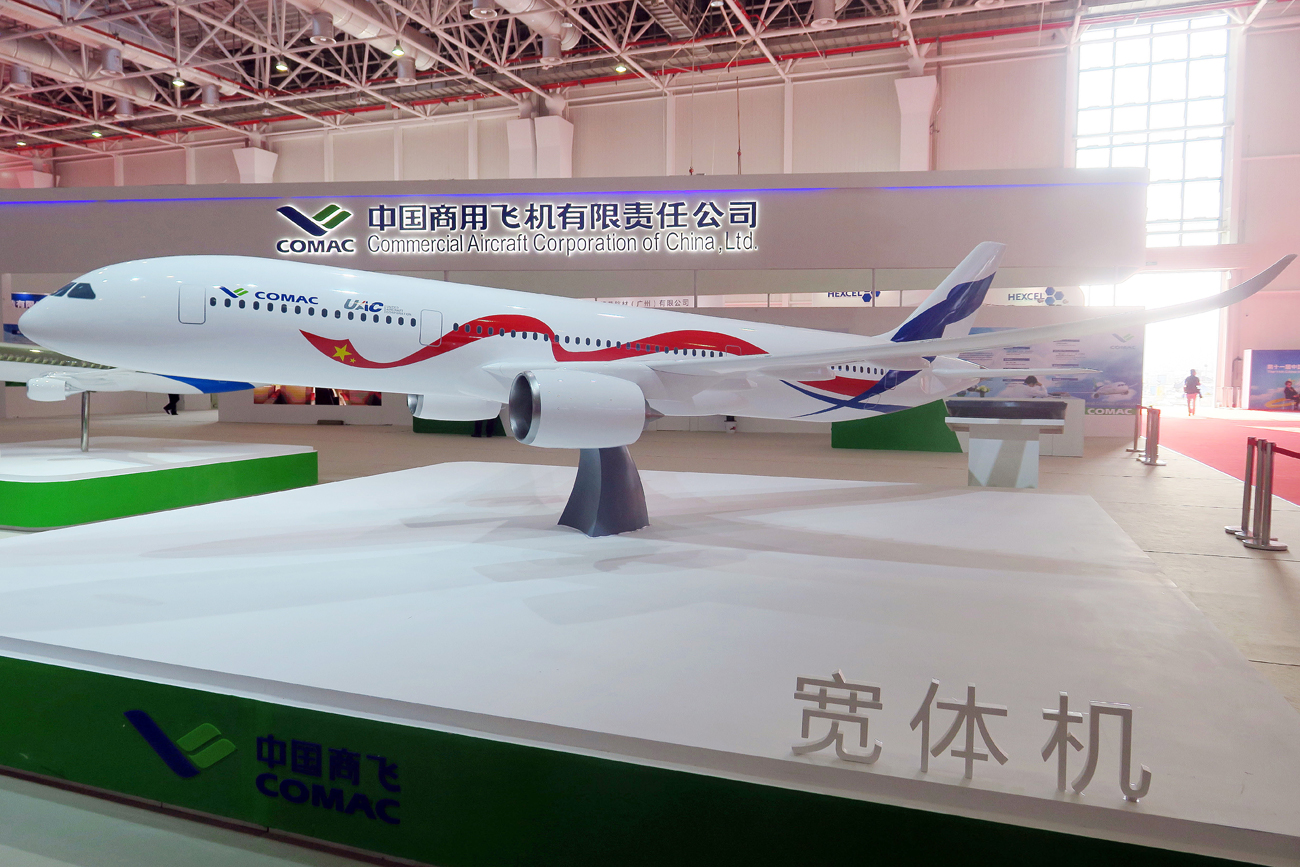 A model of a wide-body commercial jet being developed by China's COMAC (Commercial Aircraft Corp of China) and Russia's United Aircraft Corporation is on display during the 11th China International Aviation and Aerospace Exhibition, also known as Airshow China 2016.
AFP / East News
The two countries are creating a joint venture for the production of Russian-Chinese aircraft, which will fly on long-haul routes and will be operated by domestic airlines.
A model of a wide-body long-haul airliner being developed by Russia and China has been presented at the International Aviation and Space Salon Airshow China 2016, which is taking place in the Chinese city of Zhuhai, reports Russian daily Rossiyskaya Gazeta.

The governments of Russia and China have agreed to establish a joint venture for the production of a new liner headquartered in Shanghai, the registration of which is expected in the first quarter of 2017, according to the newspaper. A list of Russian and Chinese companies participating in the project will be published in 2018, with the start of practical work planned for after 2019.
Russia's United Aircraft Corporation and its Chinese counterpart SOMAS Corporation are working on the development of the airliner.
Yury Slusar, president of United Aircraft Corporation, has said that the plane's basic configuration will have a capacity of 280 passenger seats and a flight range of 12,000 kilometers (around 8,000 miles), while other configurations may have fewer seats and involve longer flights.
A name has not yet been given to the future long-haul aircraft, which is expected to be operated by Russian and Chinese airlines. The aircraft will be exported to other countries.
All rights reserved by Rossiyskaya Gazeta.