Catherine Deneuve would like 'to live in Russia for a while'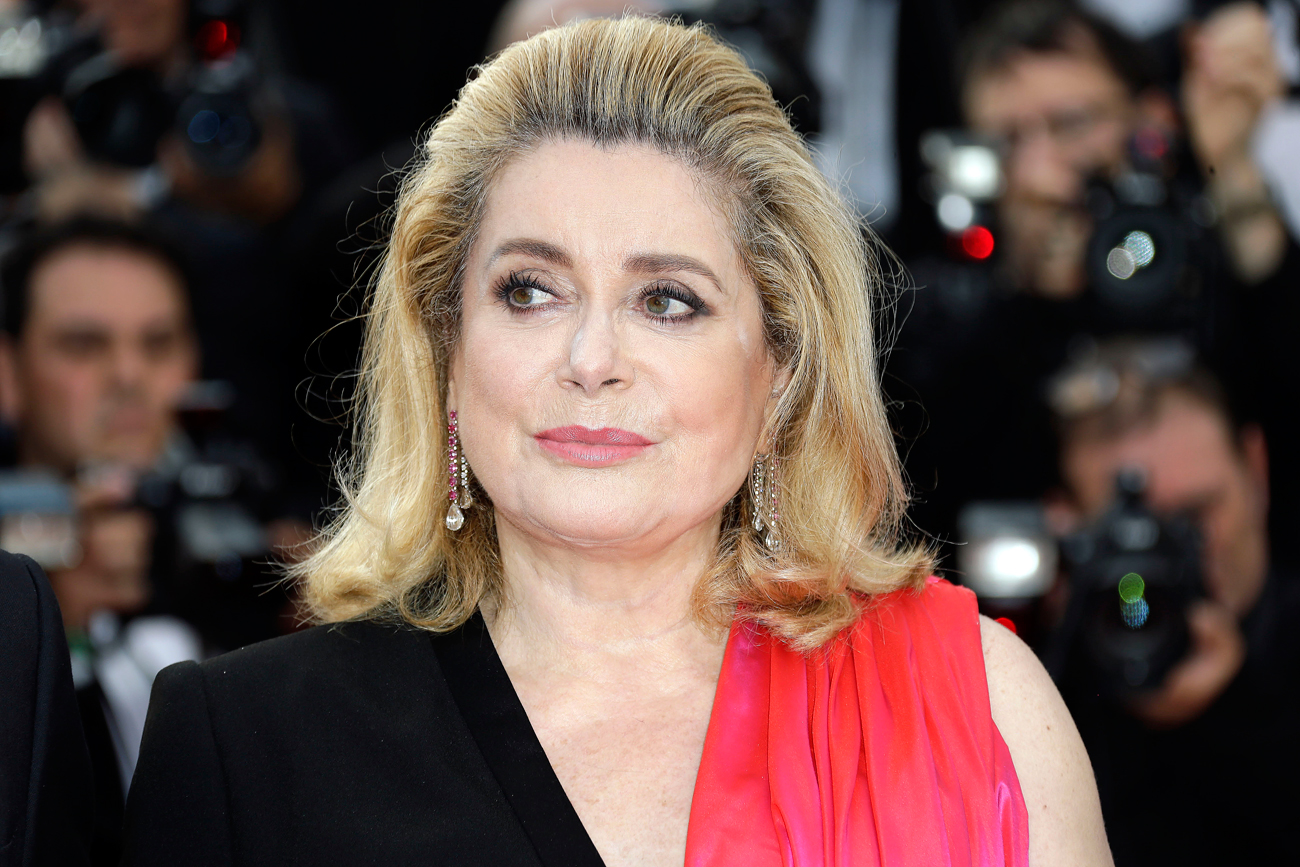 Catherine Deneuve: "I would like to live here for several months."
AP
Renowned French actress has no plans for Russian citizenship
Renowned French actress Catherine Deneuve has told TASS she would like to live in Russia for a while, but does not plan to request Russian citizenship.
During her previous trip to Russia, she had already responded to TASS' question on whether she would like to follow the example of Gerard Depardieu and take on Russian citizenship. The answer was short. "Never," she told TASS then.
She hasn't changed her mind since then, according to an interview with the actress ahead of the 'Evening with Catherine Deneuve' event due later on Nov. 8.
"Gerard hasn't changed his mind either," she added. "We have just acted with him in a comedy which can be translated into Russian as 'A Kindly Soul'. Gerard likes Russia a lot and especially Russian people," she went on.
"I also believe that Russian audiences are very warm, very open. Like Italians, you are always emotional, cheerful and full of joy. I like all this," she said.
Catherine Deneuve said she would like to live in Russia for several months, but not as a tourist. "I would like to live here for several months and act in a film, as being a tourist one can discover practically nothing about the country, but when one works here, he or she learns a lot," she explained.
The actress could not name the Russian producer whose movie she would like to be in.
"In fact, everything depends not so much on the producer as on the story itself," she said. "I am French, I don't speak Russian, that is why a story must be found where I could play a role being a foreigner. This should be the script that would intrinsically fit within my character. As for producers, I like very much films of Andrei Zvyagintsev, but it he doesn't have a suitable scenario, nothing is going to work out," she said.
Catherine Deneuve starred in Umbrellas of Cherbourg, Belle de Jour, Indochina, Dancer in the Dark, East/West, Eight Women and other films. She has visited Russia quite often. In 2012, for example, she received the Stanislavsky Award "I believe. Konstantin Stanislavsky" at the Moscow International Film Festival.
Source: TASS
All rights reserved by Rossiyskaya Gazeta.