Russia's foreign Olympic sports coaches head home as money runs out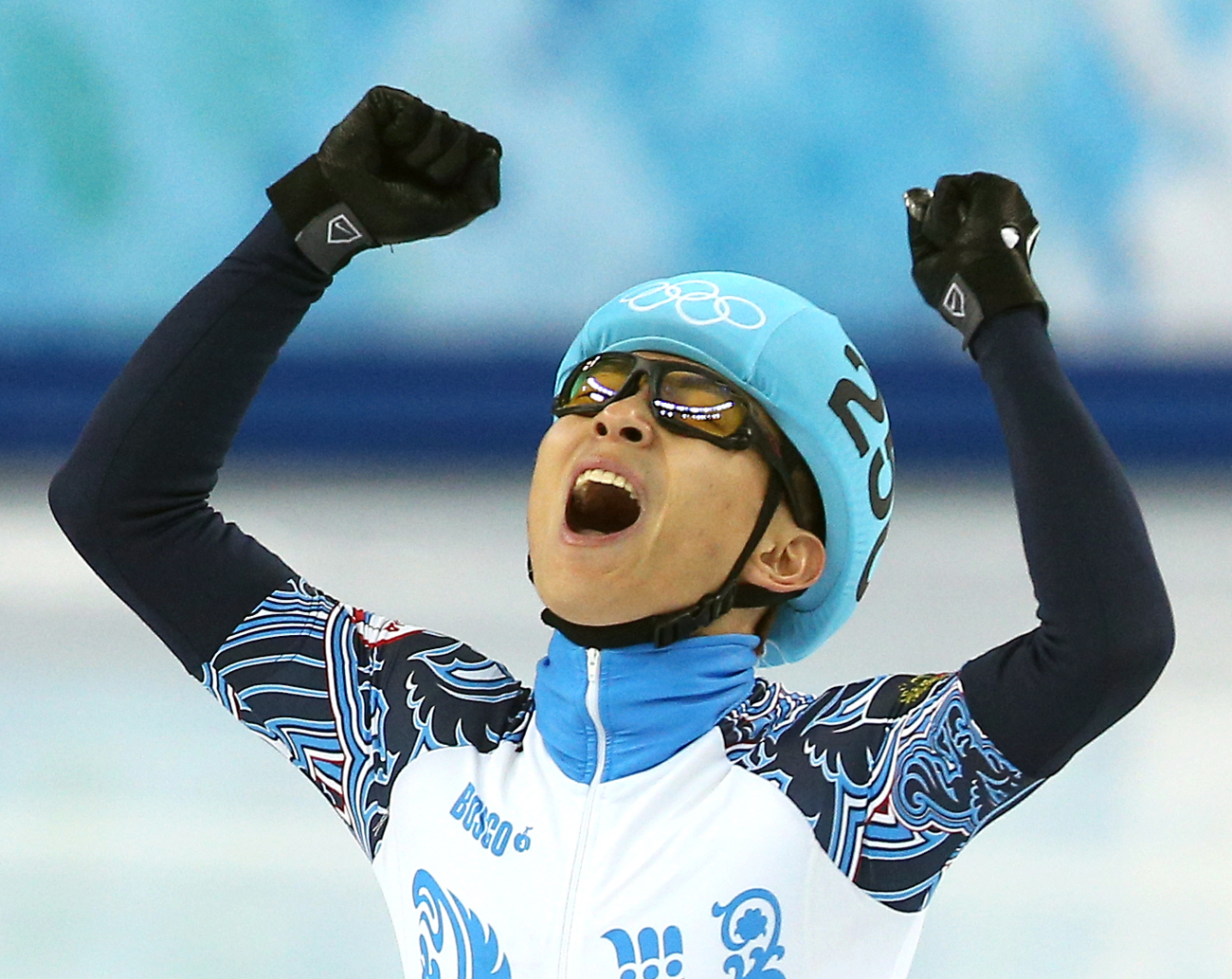 Russia's Viktor An celebrates after winning gold in the men's 1000m short track speed skating event at the Iceberg Skating Palace during the 22nd Winter Olympic Games in Sochi.
Vladimir Smirnov / TASS
Foreign coaches secured many victories for Russia at the 2014 Sochi Olympics. However, two years on, Russia can no longer afford them. Can the country maintain its successes with homegrown trainers?
At its home Winter Olympics in Sochi in 2014, Russia came a confident first in the medal table, with 13 gold, 11 silver and nine bronze medals. While the recent doping scandal means that a question mark now hangs over the degree to which this sporting triumph was due to the talent of the athletes, it is beyond doubt that a large part in the victory was played by the numerous foreign specialists hired to assist them.
For example, Swiss coach in cross-country skiing Reto Burgermeister led Alexander Legkov and Ilia Chernousov to their gold and bronze medals in the 50-km freestyle race. France's Sébastien Cros made the previously little known discipline of short track speed skating popular with the whole of the country. It was under his supervision that naturalized South Korean athlete Viktor Ahn won Russia three gold and one bronze medals in Sochi, after which the men's team – inspired by his success – brought Russia another gold, in a relay race.
Russia's successes in bobsleigh and skeleton owned a lot to foreign expertise too. Canada's Pierre Lueders managed to reconcile Russia's best pilot Alexander Zubkov with his pusher Alexey Voyevoda to lead the two-man team to two gold medals in Sochi, while German skeleton coach Willi Schneider brought a gold medal to Alexander Tretyakov and a bronze one to Elena Nikitina.
Money runs out
However, two years after their Sochi victories, the winning coaches are having to be let go as there is no longer money available to pay them. The first one to announce that he was ending his work in Russia for financial reasons was Cros, in spring 2016.
Then there came reports that Lueders, Burgermeister and Isabel Knauthe, the physiotherapist working with them, as well as Schneider, had not been paid for months. The latter, despite a year-worth of wage arrears owed to him, said he was still prepared to continue doing the job, provided his back wages were paid to him.
The shortfall in funding has turned out to be so acute that the Russian Olympic Committee has had to come to the rescue of the struggling sports federations and pay part of the debt owed to foreign specialists. Nevertheless, some outstanding financial issues are yet to be resolved.
Will Russian coaches be up to the mark?
In the meantime, outgoing foreign coaches are being replaced by Russian specialists. Following Cros's departure, the post of the head coach of the Russian short track team went to Andrei Maximov. It seems that a similar substitution awaits the bobsleigh team too: On Oct. 6, the head of the federation, Alexander Zubkov, who has recently ended his sporting career, announced that Lueders was definitely leaving.
The other federations too plan to live within their means and rely on Russian coaches. The only exception is cross-country skiing, where a lot depends on a coach's individual work with an athlete. For instance, Sochi champion Alexander Legkov is now working with German coach Marcus Cramer.
Will Russian specialists be up to the mark set by top foreign coaches? Vancouver Olympic champion, speed skating world champion Ivan Skobrev told RBTH that at one time it was impossible to reach a breakthrough in certain disciplines without foreign coaches. However, now, according to him, the situation has changed.
"The tasks set [to the foreign specialists] have been met. Now … there is an opportunity for Russian specialists who were working under their supervision to come into their own. There is still enough time left until the Olympics. One outcome of this season would be the realization of whether our own brains and accumulated knowledge would be enough or not. In my opinion, we can do it," Skobrev told RBTH.
Svetlana Zhurova, a speed skating Olympic champion and now a State Duma member, says that in future Russia should hire only those foreign coaches who are prepared to train local specialists.
"It needs to be understood that if a foreign coach does not share their methods or professional secrets and leaves nothing to the team, then there is not much need for such a coach. If our coaches have managed to familiarize themselves with foreign methods, combine them with their own techniques and create something unique of their own, all the better," she told RBTH.
Subscribe to get the hand picked best stories every week
All rights reserved by Rossiyskaya Gazeta.