Tefft: Relations with Russia to be priority for new U.S. administration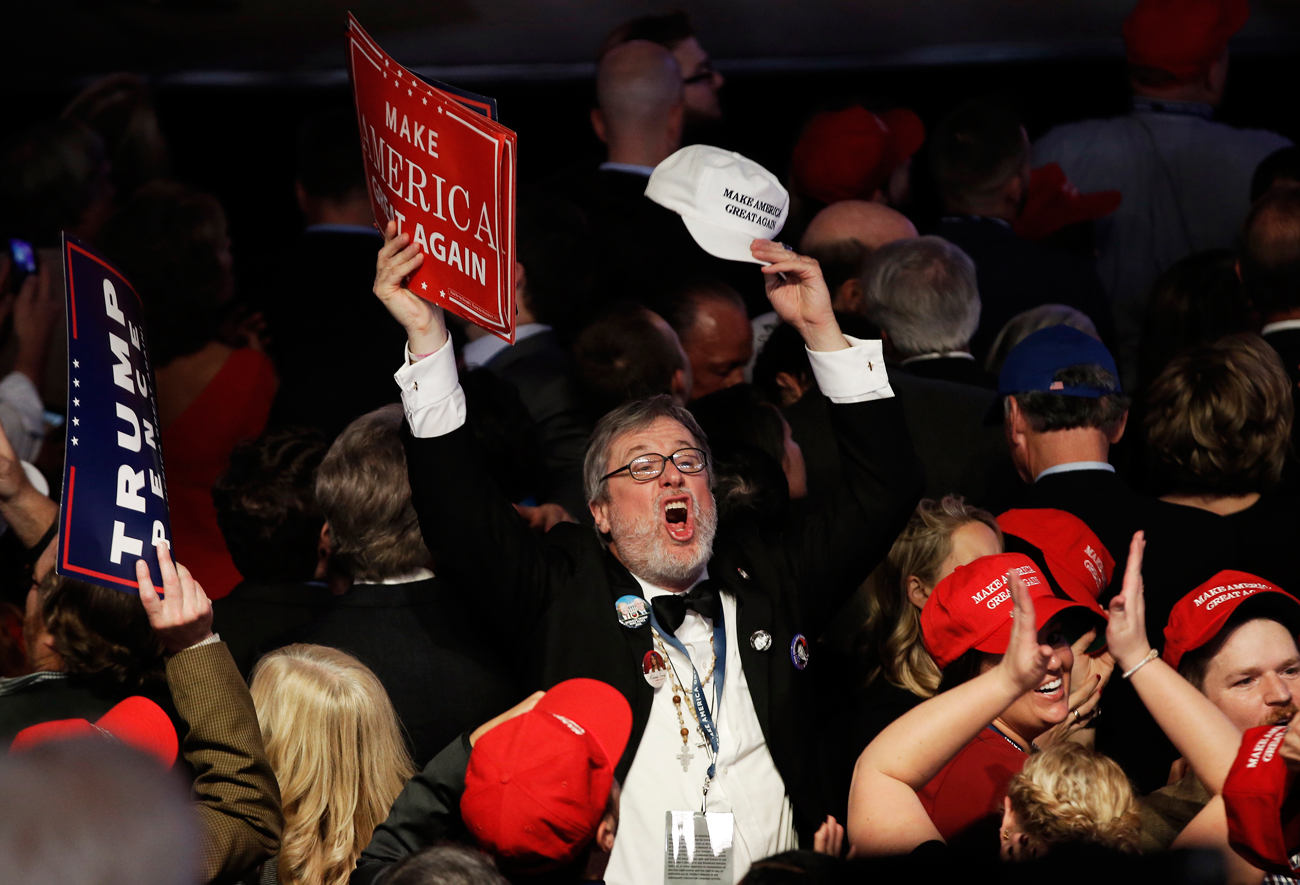 A supporter celebrates as returns come in for Republican U.S. presidential nominee Donald Trump during an election night rally in Manhattan, New York, U.S., Nov. 8, 2016.
Reuters
Ambassador to Russia comments on the results of U.S. elections
Relations with Russia will be a priority issue for the next U.S. administration, U.S. Ambassador to Russia, John Tefft, told TASS on Nov. 9.
The diplomat noted that the new administration would need a transition period before the inauguration on Jan. 20, 2017.
"The one thing I am pretty confident of is that Russia will be one of those top issues that the administration will give priority to," he said, adding that "Ukraine and Syria are, obviously, are important issues."
When asked whether the new administration will be able to tackle these issues, the ambassador said that he hopes for success along these lines.
Source: TASS
All rights reserved by Rossiyskaya Gazeta.