Russian Airborne Troops ensemble performs Serbian songs at Belgrade concert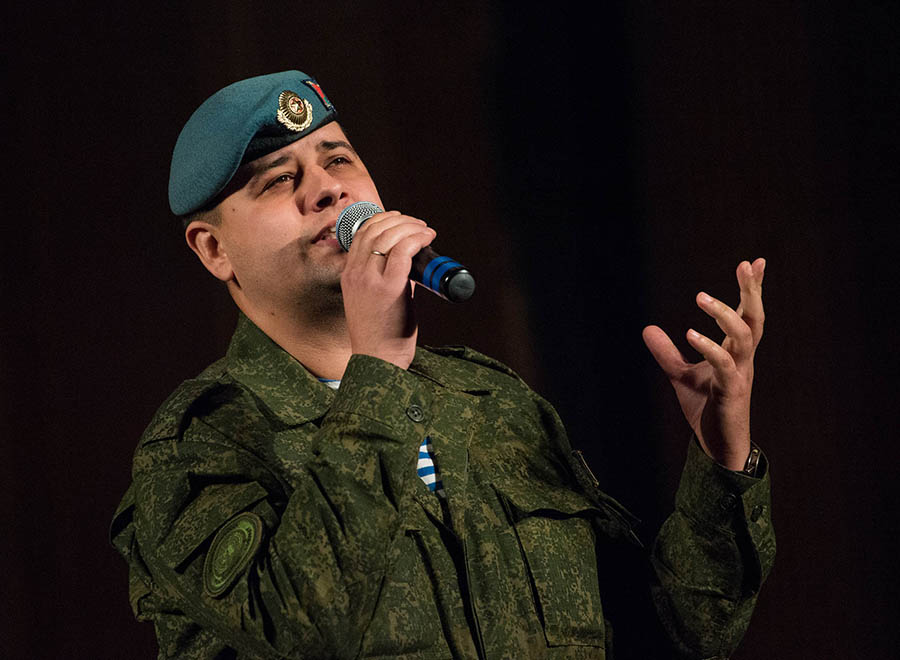 Russian Airborne Troops performed in Belgrade.
Mil.ru
Military musicians sing Vidovdan and Tamo Daleko
The song and dance ensemble of the Russian Airborne Troops has performed in Belgrade's Russian House as part of the Slavic Brotherhood international military drills singing songs in Serbian, the ensemble's director, Vladimir Strelkov, told reporters on Nov 13.
"By the decision of the Russian Airborne Troops commander, we were sent to the exercises as part of the Russian group and performed at a gala concert in the Russian House in Belgrade," Strerlkov said. "This is not the first time our ensemble came here. In 1997-1998 when our airborne troops carried out a mission in Yugoslavia we had three tours. Some of our ensemble members took part in those concerts and performed the same Serbian songs we sing today - Vidovdan and Tamo Daleko (There, Far Away)."
Source: Mil.ru
He added that both songs were received very warmly by the Serbian audiences, as these are truly legendary folk songs.
"We always sing songs in the language of a country we come to as a sign of respect for the hosts. We visited New Delhi not so long ago where we performed an Indian song. Prior to that we performed in Stockholm singing a Swedish folk song. Sometimes cultural exchanges help break the hardest political ice," Strelkov said.
He added that the Russians performed with a Serbian ensemble in Nis where they too sang songs in Serbian.
From Nov. 2 to 15, Russian, Belarusian and Serbian troops are taking part in the Slavic Brotherhood international military exercises under way at ranges outside Belgrade. About 2,000 Russian servicemen are involved in the drills.
Source: TASS
All rights reserved by Rossiyskaya Gazeta.