Russia deports U.S. citizen for illegally crossing border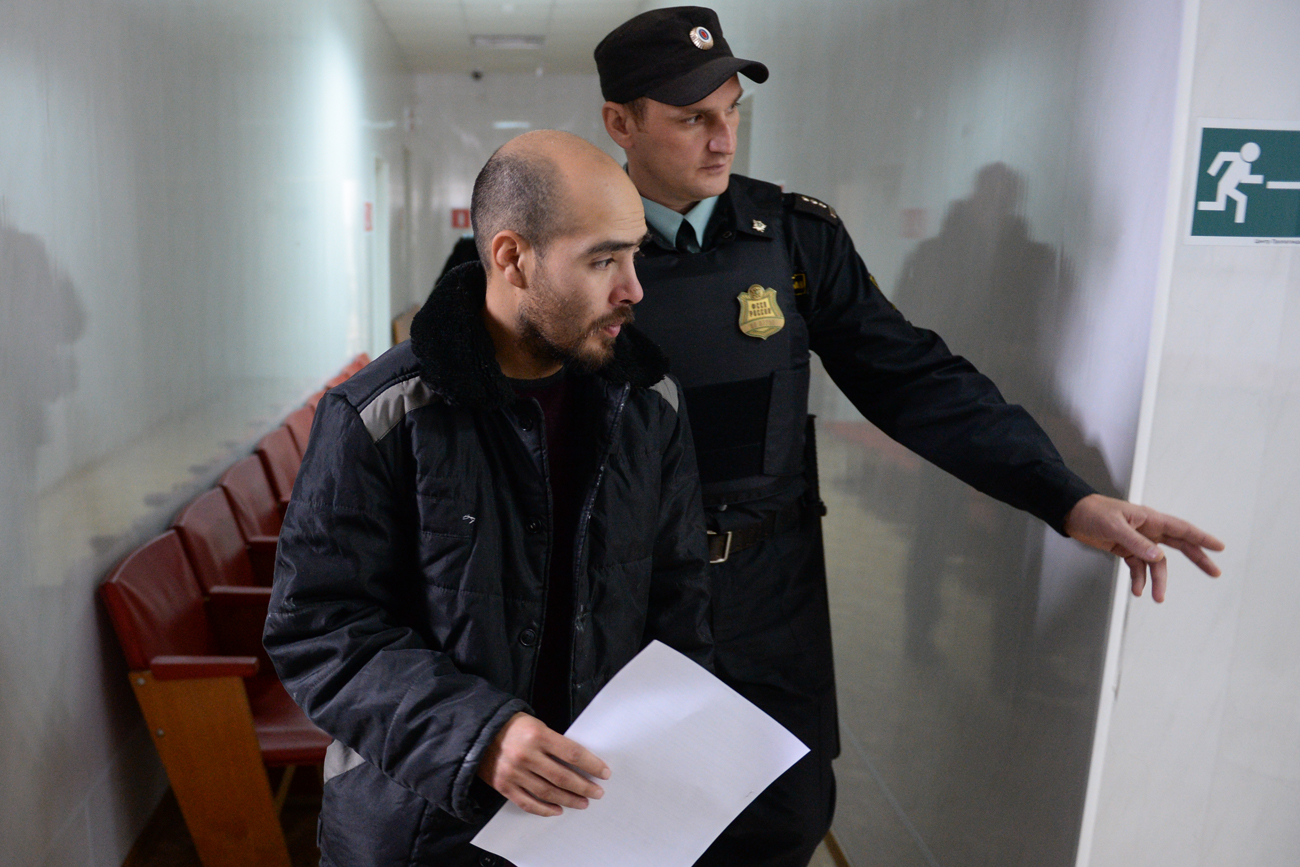 U.S. citizen Julio Prieto after a hearing at the Karasuksky district court. He was charged with illegal crossing of the Russian border, sentenced to a fine and released during the hearing.
Alexandr Kryazhev / RIA Novosti
Julio Prieto deported from Novosibirsk to New York
Russian court bailiffs have deported a 29-year-old American citizen, Julio Prieto, from Novosibirsk to New York on charges of illegally entering Russia.
The U.S. national, who came to Russia in search of a better life, said at Novosibirsk's Tolmachevo airport prior to his departure on Nov. 14 that he was deeply disappointed with the Russians' cold welcome, a source at the press office of the Russian Federal Bailiffs Service for the Novosibirsk region told TASS.
"Julio was greatly disappointed. He said he had wanted to stay in Russia, which he liked at first. However, the initial Russian hospitality he sought, he failed to get. So he grew deeply disappointed," said the source.
Julio Prieto was deported from Tolmachevo airport on the Novosibirsk-Moscow-Dublin-New York flight at 06:25 (02:25 Moscow time). Court bailiffs escorted him from a temporary detention center for foreign nationals. Russia paid for the foreigner's flight from the state budget.
On Oct. 26, the Karasuksky district court of the Novosibirsk Region found Prieto guilty of illegally crossing the Russian border and imposed a 7,000-ruble ($106.65) fine on him. However, the American was immediately exempt from paying the fine because he had stayed in custody in the course of investigation. Nonetheless, the court imposed another 2,000-ruble ($30) fine on Prieto the same day for violating Russian migration laws and ordered him to be deported from the country.
According to investigators, Prieto arrived from Kazakhstan on Sept. 14 at the Pavlovka automobile checkpoint in the Karasuksky district on the Russia-Kazakhstan border. Prieto was prohibited from crossing the state border because he did not have a valid visa. Prierto crossed into Russia using a roundabout way, which resulted in his arrest by local Russian border guards.
Source: TASS
All rights reserved by Rossiyskaya Gazeta.