Russia to join international standards on auditing in 2017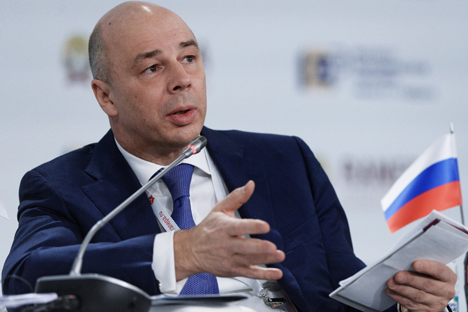 Russian Finance Minister Anton Siluanov: 'We are currently moving towards the implementation of the best global practices.'
Grigory Sysoev / RIA Novosti
The Finance Ministry already prepared relevant decisions
Russia is going to join the international standards on auditing in 2017, Finance Minister Anton Siluanov said on Nov. 14.
"The question improving the quality of audit organizations' activities is on the agenda. We are currently moving towards the implementation of the best global practices, and we have decided that from January 1 2017, Russia will join the international standards on auditing. The Finance Ministry has already prepared the relevant decisions, they will come into effect starting next year," the Minister said.
Siluanov added that the market of audit services currently faces problems - quality of audit services and reliability of information, which is important not only for investors, but also shareholders.
"It is important for companies' shareholders that need to understand how management operates, how the data reporting is conducted, which is the basis for management decisions," Siluanov said.
At the same time, according to the Minister, the Russian Finance Ministry proposes to toughen the penalties for false audit reports.
"The responsibility for poor, false representation of information needs to be toughened. We are currently preparing new legislation which introduces a responsibility not only fines for dishonest work, but also criminal liability for deliberately false representation of information," Siluanov said.
Supervision over audit firms is possible together with the Central Bank and the Ministry of Finance, the discussions are in progress, the Minister added.
"Together with the Central Bank we are currently discussing how to oversee this market, to improve the quality of regulation, quality oversight of audit firms. Today, the Ministry of Finance is in charge of this. There is a proposal on how to jointly implement the supervision with the Central Bank," the Minister said.
Siluanov added that in the near future this issue will be resolved.
Source: TASS
All rights reserved by Rossiyskaya Gazeta.