Economy minister Ulyukayev is only suspect in $2 mln bribe-taking case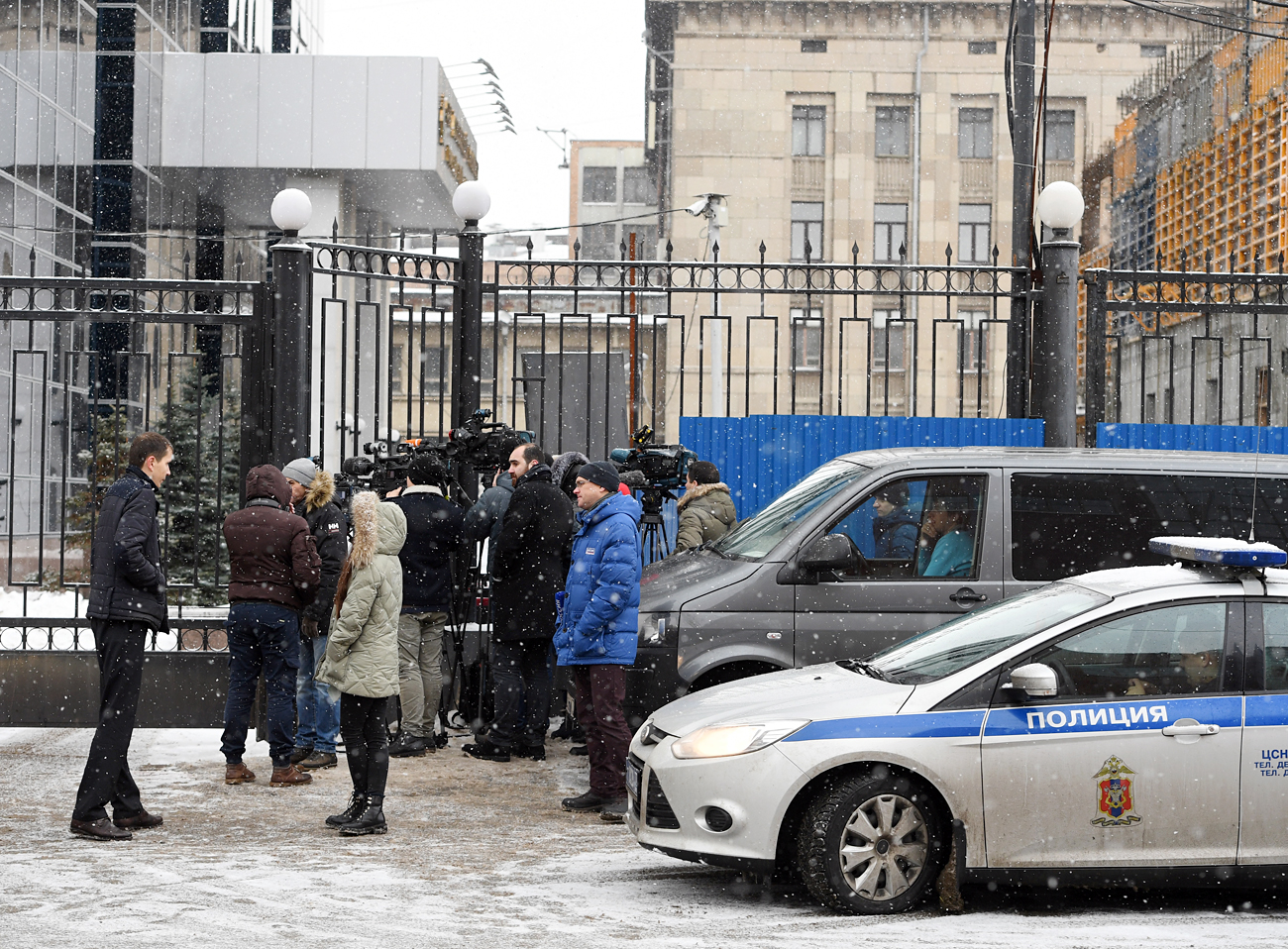 Situation near Russian Investigative Committee and Ministry of Economic Development after Alexei Ulyukayev's arrest.
Mikhail Voskresenskiy/RIA Novosti
'The possible involvement of other persons will be investigated'
Russian Economic Development Minister Alexey Ulyukayev is the only suspect now in the case on taking a $2million bribe, a source who knows the ins and outs of the situation told TASS on Nov. 15.
"There are no other suspects in the case. But the possible involvement of other persons will be investigated," the source said.
Spokesperson for Russia's Investigative Committee (IC) Svetlana Petrenko said earlier that Ulyukayev was detained on Monday on suspicion of receiving $2 mln for the positive assessment provided by the ministry that allowed Rosneft to purchase the government's 50 percent stake in the Bashneft oil firm. The minister attempted to extort money and threaten Rosneft's representatives, she added.
A criminal case was opened based on Part 6 of Article 290 of the Russian Criminal Code (bribe-taking). Investigators plan to indict Ulyukayev soon and petition the measure of restraint.
The investigators have no questions concerning the deal on selling Bashneft's stake, the IC spokesperson said.
Source: TASS
All rights reserved by Rossiyskaya Gazeta.