First Russian to land on Moon in 2031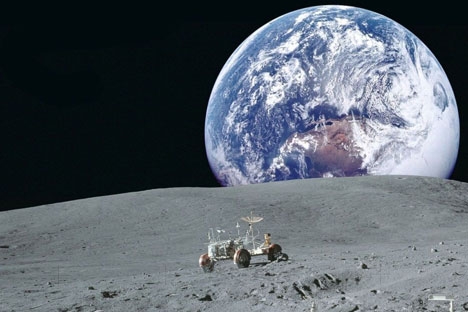 'In the 2030s, we set the task of a manned flight to the Moon and in 2031 we plan landing on the Moon'
NASA
The unmanned flight around the Moon planned for 2026
Russia's rocket and space corporation Energiya plans to land the first Russian on the Moon in 2031, Energiya CEO Vladimir Solntsev said on Nov. 15.
"After 2025, the start of flights to the Moon and the start of the work to become accustomed to this artificial satellite are planned. The year 2026 will see an unmanned flight around the Moon and in 2027 we'll launch a take-off and landing module to the Moon's orbit," he said.
The module will land on the Moon in an automatic mode, he added.
"In 2029, there will be an unmanned flight of a new spacecraft to the Moon's orbit. In the 2030s, we set the task of a manned flight to the Moon and in 2031 we plan landing on the Moon," he said.
Source: TASS
All rights reserved by Rossiyskaya Gazeta.